The royal etiquette didn't matter at that moment...
Princess Charlotte Delights The Crowds As She Hugs Woman In A Wheelchair In Sandringham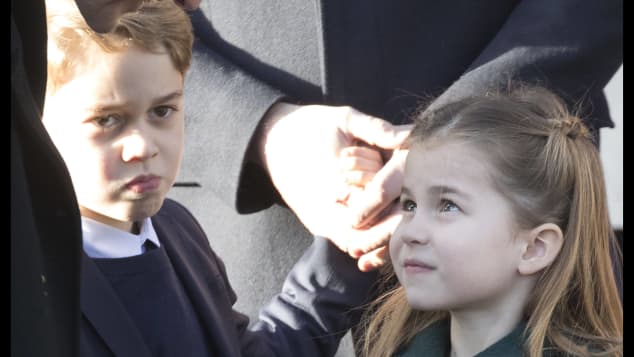 view gallery
(© imago images / I Images)
Princess Charlotte conquers the hearts of the fans! On Christmas Day, the daughter of Prince William and Duchess Catherine stole the show as she greeted the cheering crowd together with the rest of the royal family. One of the fans even got a hug from the little princess...!
Princess Charlotte (4) is currently emerging as a secret fan favorite among the British royals. As the royal family left the church in Sandringham on Christmas Day after the traditional service and greeted the cheering crowds, Charlotte totally stole the show.
Royals: Princess Charlotte upstages them all
For the very first time, Princess Charlotte and Prince George (6) attended the Christmas service in Sandringham and already proved to be real professionals. Especially Charlotte stole the show with her appearance. Smiling, the daughter of Duchess Catherine (37) and Prince William (37) greeted the waiting fans and even accepted a late Christmas present - an inflatable pink flamingo.
Sweetest Little Girl! I love #PrincessCharlotte so much. This video fills me with so much warmth & positivity. pic.twitter.com/W78JKm71lY

— Cate Fortier (@Catefortier) 25. Dezember 2019
Princess Charlotte forgot all royal etiquette
Out of sheer joy over the rubber animal, Charlotte even forgot royal etiquette for a moment and proved her big heart: Without further ado, she hugged the elderly lady who had given her the flamingo. After that, so many people took to the internet to praise Charlotte for this lovely gesture.
The little princess already knows how to win the hearts of the people - that is for sure!