"You inspire us to keep fighting"
Princess Eugenie's Personal Delivery Of Gifts For Modern Slavery Victims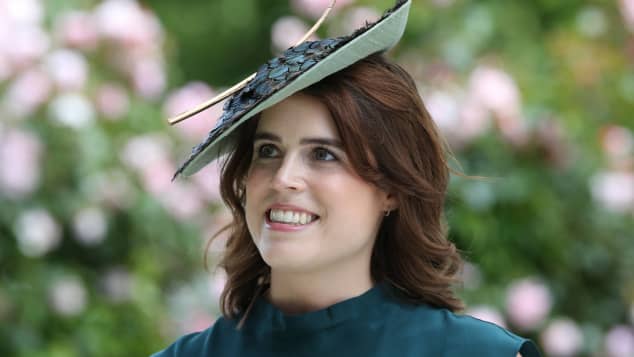 view gallery
(© imago images / Frank Sorge)
The big-hearted Princess Eugenie made sure one group would not miss out this holiday season. The mum-to-be gave very thoughtful gifts to the Salvation Army safe house.
The 30-year-old Princess Eugenie has been dedicated to helping victims of modern slavery since she visited India with her mum Sarah Ferguson back in 2013. Now, she makes sure these strong survivors get all the help they need.
Princess Eugenie's Anti-Slavery Gifts
Back in 2017 Princess Eugenie and Julia de Boinville founded the Anti-Slavery Collective to help victims and survivors establish themselves and thrive. She even spoke at the New York UN headquarters to spread awareness of modern slavery and what can be done to help try to end the horrible crime. 
Now, the mum-to-be personally helped compile a large number of thoughtful gifts to the modern slavery victims living at the Salvation Army safe house. She and Julia gifted assorted crafts and activities. 
This Christmas safe house residents were delighted to receive gifts from @TASC founders HRH Princess Eugenie & Julia de Boinville containing crafts & other activities to help with their well-being as they stay safe and continue to recover from their experiences of #ModernSalvery pic.twitter.com/8sSSVAazZx

— The Salvation Army (@salvationarmyuk) January 6, 2021
The Salvation Army is now publicly thanking Eugenie and the Anti-Slavery Collective on social media. They even posted a photo of the gifts wrapped in red wrapping paper and the loving card to one a resident.
Eugenie and Julia proudly work together to spread awareness and raise funds for those who desperately need it. The two even lovingly showed off potted plants that the residents of the safe house personally made for them. 
Eugenie will be a wonderful role model for the Royal baby on its way!