A special broadcast from the royal!
Queen Elizabeth II To Deliver Televised Commonwealth Day Speech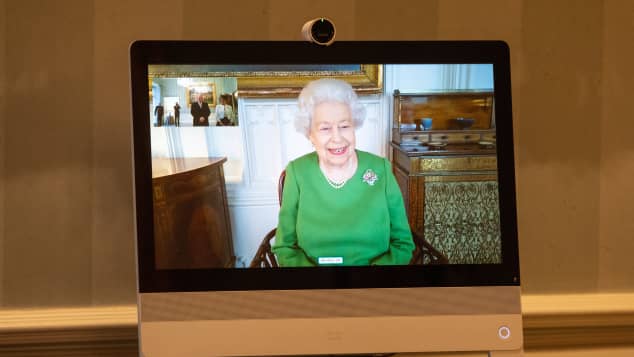 view gallery
(© Getty Images / Dominic Lipinski-WPA Pool)
It has been announced that Queen Elizabeth II will be delivering a special message to the United Kingdom in March! The queen's address comes ahead of Commonwealth Day, and airs before Prince Harry and Meghan Markle's new interview. Find out more here!
Queen Elizabeth II will be addressing the nation again in just a couple of weeks! As Us Weekly reports, the queen is set to deliver her next speech shortly before Commonwealth Day, which will be broadcast across the United Kingdom.
Queen Elizabeth II to make first broadcast of the year
Queen Elizabeth II has addressed the public several times over the past few months. In January, the royal shared a special written message that was read aloud on the BBC Women's Radio Hour, commemorating the 75th anniversary of the show. However, she hasn't made a public broadcast since delivering her annual Christmas message in December!
Us Weekly has shared that Queen Elizabeth II's latest speech will be taking place on March 7, which means that it comes just a day before Commonwealth Day. The queen's remarks will be televised in a special segment on BBC One instead of the television station's annual Commonwealth Day special, which has been cancelled due to the pandemic.
The queen to speak before Meghan and Harry interview
Queen Elizabeth II's speech also comes at a significant time for another reason. As Us Weekly mentions, Harry and Meghan's first interview since officially stepping down from their royal duties is set to air on the same day! While it is not known if the queen will mention the Duke and Duchess of Sussex in her remarks, she has said that she is "saddened by their decision" to step back for good.
The Duke and Duchess of Sussex— who announced earlier this month that they are expecting their second child— will be sitting down to talk to Oprah Winfrey about what's next for them. Their highly-anticipated conversation will air on CBS, and sources have suggested that "nothing will be off limits" in the exclusive interview!