The Queen Ends 6-Month Lockdown With Prince Philip In Windsor Castle Move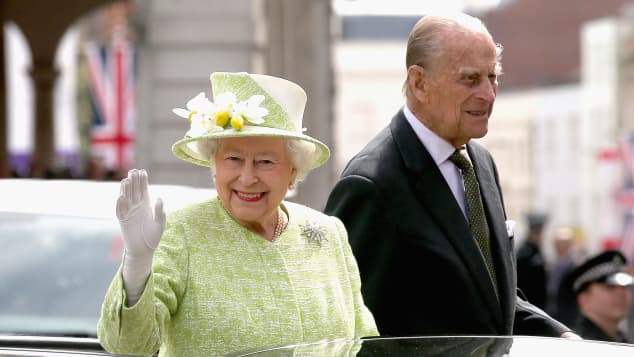 view gallery
(© Getty Images)
Queen Elizabeth II has returned to Windsor Castle after several months away at the Balmoral and Sandringham Estates. Only, this time around, Prince Philip did not make the move with her. The relocation for the Queen was planned for this month, while Prince Philip will remain at Wood Farm, his usual residence at Sandringham. They'd spent over six months together in lockdown.
Queen Elizabeth II's travel schedule resumed this week, as the 94-year-old has relocated to Windsor Castle. Prince Philip, however, did not accompany his wife for the move from the Sandringham Estate, where they'd been staying since mid-September.
Queen Elizabeth returns to lockdown home at Windsor Castle
After over six months together in lockdown, the Queen and the Duke of Edinburgh are now at a distance from one another. As was previously speculated, Prince Philip has stayed at Wood Farm on the Sandringham Estate, his usual retirement home, while the Queen moved to Windsor Castle this week.
Buckingham Palace confirmed the Queen's relocation, minus Prince Philip, according to several outlets. She returns to Windsor Castle after spending two months away from her initial lockdown home. She'd spent four months there, dating back to March and the early moments of the COVID-19 outbreak, before leaving for Balmoral in August.
The Queen is at Windsor Castle, minus Prince Philip
Since the Duke of Edinburgh's 2017 retirement, he (in Norfolk) and the Queen (in Windsor and London) have mostly lived separately. Their lengthy reconnection, over six months in lockdown, was uncommon in recent years. The couple will celebrate their 73rd wedding anniversary next month.
(© Getty Images)
A previous Buckingham Palace statement announced the Queen's October relocation to Windsor Castle, which will include occasional "use of Buckingham Palace during an autumn programme of audiences and engagements, in line with all relevant guidance and advice." But the Queen's record-long absence from the palace, home of the monarch, continues.