He has not been to the UK this year...
Report: The Queen Is "Very Sad" Baby Archie Won't Join Meghan & Harry For Final Royal Engagements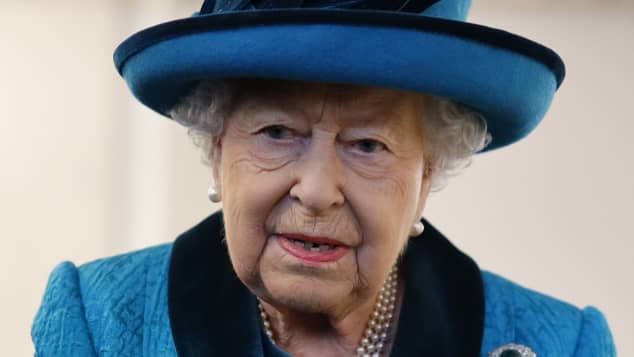 view gallery
(© Getty Images)
The Queen is reportedly "sad" that Baby Archie will no be joining Harry and Meghan during their final royal engagements. The Duchess of Sussex will not be bringing her son to the UK when she arrives this week.
Duchess Meghan is set to arrive in the UK this week for her final round of royal engagements alongside her husband Prince Harry, who arrived last week already. Unfortunately, Meghan will not be bringing her son Archie Mountbatten-Windsor on the trip - the little royal is 9 months old by now and will - again - be staying in Canada, the Sunday Times reports.
Queen Elizabeth is "very sad" she won't get to see Archie
The fact that Queen Elizabeth II will not be seeing her little great-grandson this time around is reportedly making the regent "very sad". Archie has not been in the UK this year and for the past three months has been in Canada, where his mother and father have made their home on Vancouver Island in British Columbia.
RELATED NEWS: Prince Harry and Jon Bon Jovi Recreate Iconic Abbey Road Crosswalk Picture!!!
Aside from their initial meeting two days after his birth in May 2019, the Queen did not see Archie at his christening because she and Prince Philip had to stay in Sandringham for another event. Apparently, Archie has met his cousins George, Charlotte and Louis at a polo match last Summer, but contact between the two families has reportedly been minimal.
The last sighting of Archie was in a photo posted on the official Sussex Royal Instagram account, which you can see above. We will keep you posted on the Sussexes last Hurrah in the UK right here!