This Was The Hidden Meaning Of Meghan's Wedding Reception Dress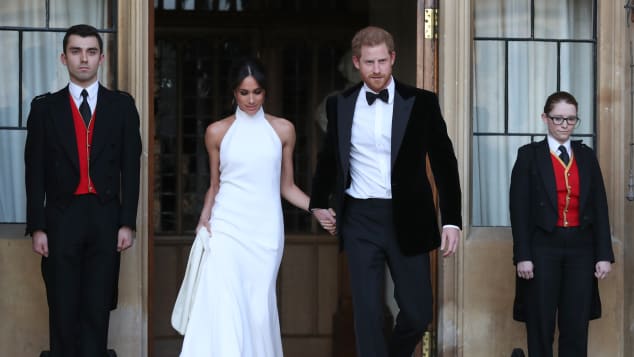 view gallery
(© Getty Images)
In her reception dress by Stella McCartney, Duchess Meghan enchanted not only her partner Prince Harry but also the fans on the evening of her royal wedding. In an interview, the designer of the dreamy gown revealed what role the dress truly played for Meghan.
Prince Harry and Meghan Markle's royal wedding on May 19, 2018, saw the Duchess of Sussex stun in a gorgeous white reception dress.
Meghan's gown was designed by Stella McCartney, and the British designer spoke in an interview about her collaboration and just what the dress was supposed to mean.
Duchess Meghan's royal wedding reception wedding dress
"I felt very proud that she came to me for that part of the wedding, and that she got to reflect her in it," Stella McCartney told the BBC.
The designer also revealed that Meghan helped design the dress, giving it a very personal touch.
"The role that she's taken on is very austere, it's very serious and I think there's a great weight that she has acquired through that and she takes it very seriously," the designer said.
"[The dress] was the last moment that she could reflect sort of the other side to her... the joy and the human within her," McCartney said of the meaning behind the design.
Harry and Meghan: Many changes since the royal wedding
Indeed, a lot has changed since Harry and Meghan's wedding three years ago. The couple have left behind royal work and now live in Montecito, California, with their 2-year-old son Archie.
In the coming weeks, they will also welcome a daughter for the first time. Since their move to the US, they have also taken on a range of new media and charity work and made headlines with several controversial interviews in 2021.