The Queen Spotted Stepping Out At Balmoral Castle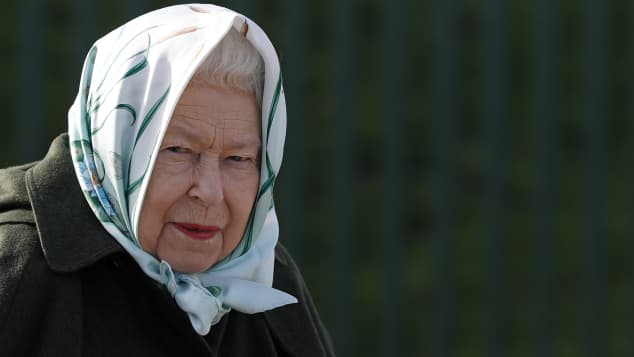 view gallery
(© Getty Images)
The Queen has been sighted for the first time since she and Prince Philip relocated to Balmoral Castle on Aug. 4. Over the weekend, Her Majesty was photographed while out for a walk at Balmoral Estate with a royal aide. Read on to see the picture and learn which Royal Family members may have already made the trip to Balmoral.
Queen Elizabeth II's summer holiday is in full swing.
Over the weekend, the Queen was spotted for the first time since she made the move to Balmoral Castle on Aug. 4. She was photographed in casual dress with an aide, enjoying the spacious and scenic Scottish Highlands.
Queen Elizabeth II: New pictures at Balmoral in 2020
In the pictures, released by Daily Mail, Her Majesty is seen taking a walk with her pet corgis on the estate grounds. Royal aides appear beside the Queen, who sports sunglasses and a walking stick, in the photos.
The Queen is seen for the first time since heading to Balmoral Estate at Glen Muick https://t.co/rhZvHubcIH

— Daily Mail U.K. (@DailyMailUK) August 9, 2020
Daily Mail notes that Lady Louise Windsor and James, Viscount Severn, appear to feature in the background of one of the photos in the series. The Queen's youngest grandchildren, presumably accompanied by their parents—Prince Edward and Sophie, Countess of Wessex—would be the first royal guests at Balmoral this year.
Queen Elizabeth II welcomes first guests at Balmoral in 2020
The Royal Family traditionally spends time with the Queen and Prince Philip at Balmoral, their summer residence. This year, however, the holiday was in jeopardy due to the COVID-19 pandemic. But the Queen and Philip were still able to make the trip a few weeks later than usual, flying into Scotland on Aug. 4.
Royal aides had travelled to Balmoral in advance of the Queen and Philip's arrival, allowing time for a self-quarantine period. It's thought that the Cambridge family and Prince Charles and Duchess Camilla, who are in Scotland themselves, are still likely to spend time with the Queen at Balmoral, where she'll remain until at least October. Guests will adhere to social distancing protocols during the stay.