The adorable story behind our favourite royal pet
The reason William and Kate got dog Lupo is too cute!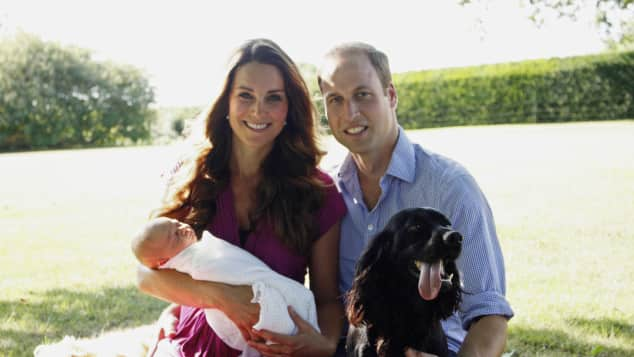 view gallery
(© Getty / Michael Middleton/WPA Pool)
Dogs and the Royal Family have long gone hand in hand. The Queen is known to be a huge corgi fan and Prince Harry and Duchess Meghan have also adopted a dog. The story behind how Prince William and Kate got their dog, Lupo, is particularly touching though.
It is a well-known fact that dogs are man's best friend and when it comes to the Royal Family this is certainly the case. The Queen is most definitely a dog person and was devastated when one of her corgis died last April. Prince William (36) and Duchess Kate (36) also have a dog, a gorgeous cocker spaniel named Lupo, who is an important member of their family. Lupo holds a very special place in Kate's heart however, as William gave him to her. 
A guest at Kate and William's Christmas extravaganza for military families recently revealed to Hello just why William decided to get Lupo. "When Prince William was away in the Falkland Islands he went for dinner with some good friends of ours in the Air Force and he was saying how difficult it was for Kate because he was leaving for six weeks. It was when they'd just got the spaniel to help her with the time apart".
A Beloved Member of the Family
Lupo was meant to stop Kate feeling lonely while William was away in the Falklands. The Cambridges got Lupo in early 2012 and the adorable cocker spaniel is clearly a beloved member of the family, having appeared in countless family portraits up to now!