When Is Meghan Markle's Due Date For Her Second Baby?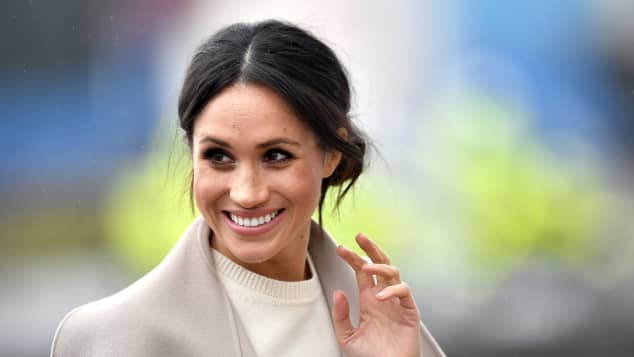 view gallery
(© Getty Images)
Meghan Markle is currently expecting her second child with husband Prince Harry. For a few months now, we've known that it's a baby girl, but when is she due to arrive? Here's what we know about Duchess Meghan's due date.
The Sussexes will soon be a family of four!
Prince Harry and Duchess Meghan are expecting their second child together and have been for several months now. Their 2-year-old son Archie will be a brother to a little sister, as Meghan is expecting a girl this time around.
What is Meghan Markle's due date for her second baby?
Harry and Meghan first announced their pregnancy on Valentine's Day with a stunning new portrait. At the time, Meghan was already showing a prominent baby bump, suggesting she was months along in her pregnancy.
A few weeks later, the Duke and Duchess sat down with Oprah Winfrey and revealed the big news that they're expecting a baby girl. In the interview, Meghan added that her due date is in the "summertime."
Otherwise, the couple hasn't firmly specified a due date themselves. But a source did tell Us Weekly that "the baby is due at the end of spring" after Meghan became pregnant "toward the end of last year."
Duchess Meghan's due date: Before July 1?
Another detail to factor in is that Prince Harry is still committed to travelling to the UK on July 1 for the unveiling of a Princess Diana statue.
Add it all up, and Meghan's due date very likely falls within the next six weeks. It's been three months since the initial Feb. 14 announcement, which was already several months in to the pregnancy.
And with Harry flying to the UK in late June, the trip is likely viewed as safely after Meghan's due date. The Duchess also had a sizeable baby bump in her new Vax Live appearance earlier this month.
Meghan Markle Wears Sweet Necklace in Honor of Daughter on the Way at Vax Live Concert pic.twitter.com/PeWFPJqwBg

— People (@people) May 10, 2021
Fans and gamblers are also speculating on what name the Duke and Duchess will choose for their baby girl. Watch our video here for a breakdown of the favourite name choices!