They're no longer "kensingtonroyal"!
William And Kate Rebrand Social Media Ahead Of YouTube Launch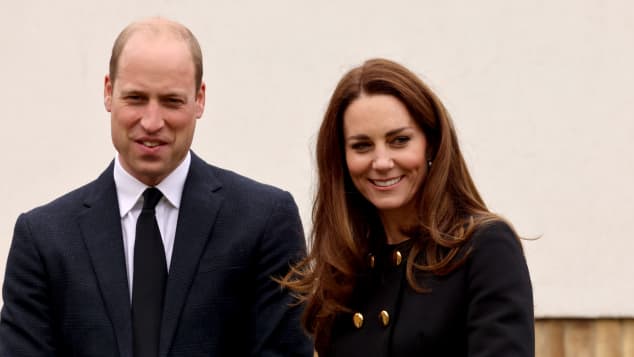 view gallery
(© Getty Images / Ian Vogler-WPA Pool )
Prince William and Duchess Kate recently made a major change to their social media accounts! The royal couple are now operating the account under a name more closely connected to them, and also shared several video teasers for upcoming projects. Find out more about their new online presence!
Prince William and Duchess Kate have decided to rebrand themselves online! On Wednesday, the Duke and Duchess of Cambridge adopted a more personal social media handle, while also teasing several exciting projects.
William and Kate change Instagram name to royal titles
William and Kate have used the social media handle "kensingtonroyal" on Instagram for many years, known by the name ever since they joined the platform back in 2015. However, they have decided to go by a different moniker online, as their couple's Instagram account is now "dukeandduchessofcambridge"!
"The official Instagram account of The Duke and Duchess of Cambridge, based at Kensington Palace," their new bio reads. It seems William and Kate are looking to take a more personal approach to social media, like many other royals have. While they didn't make a post announcing the change, anyone attempting to access the "kensingtonroyal" account was told to visit the new page.
William and Kate announce brand-new YouTube channel
William and Kate's decision to use their royal titles online instead of the "Kensington Royal" name extends to another platform as well. The couple announced that they have now joined the video uploading website YouTube, sharing a fun 25-second-long teaser of what's to come. Just like on Instagram, they have branded themselves "The Duke and Duchess of Cambridge".
Judging from the comments section on Instagram, William and Kate's latest endeavour has been well-received. "The Duke and Duchess have upped their social media game. Love it!!" author Sarah E. Burr commented. Self-described "creative director and photo stylist" Kristin Youngman also commended their modern approach. "You guys are rocking it! I think your approach to the monarchy is inspiring!" she wrote.
The same day, the Duke and Duchess of Cambridge used the account to share a video teasing the release of a project close to Kate's heart. Last year, Kate curated a lockdown-inspired photo project called Hold Still, which has now been turned into a book! Hold Still: A Portrait of Our Nation in 2020 is set to be released on May 7, and the sped-up video flips through page after page of images featured in the exhibition.