Did you know Lady Gaga is a big fan of the show?
TLC's '90 Day Fiancé' Introduces 7 New Couples For Season 7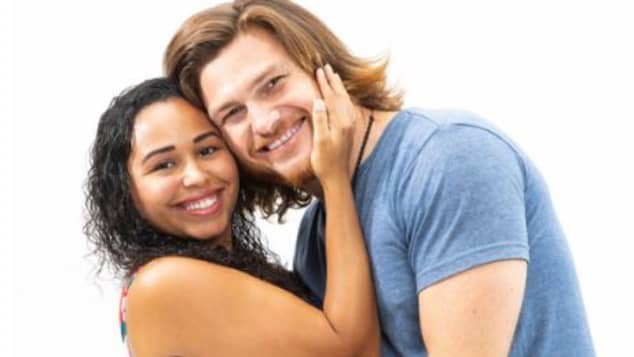 view gallery
(© Twitter @TLC)
The new season of TLC's 90 Day Fiancé is just around the corner! The upcoming shows will feature seven new couples and this is everything we know about them so far...
TLC's 90 Day Fiancé is coming back for its seventh season with seven new couples whose storylines are quite intriguing. As every season, the show will follow couples who have applied for or received a K-1 visa -only available for foreign fiancés of American citizens- and have ninety days to decide to marry each other before it expires. Fans all over the world, including celebrities like Amy Schumer, Chrissy Teigen, and Lady Gaga, will find out everything about the new couples on November 3rd!
These are the 90 Day Fiancé's seven new couples
Tania (Connecticut) and Syngin (South Africa)
Tanya travelled to South Africa to meet up with a man she had met on a dating app but it didn't work out. When she decided to still make the most of her trip she went to a bar and met Syngin. Tanya ended up staying in the African country for more than four months. Now they are ready for a new adventure. 
Robert (Florida) and Anny (Dominican Republic)
After meeting on social media Robert went to the Dominican Republic to meet Anny in person. He proposed  after spending eight hours together and then applied for the K-1 visa. He is doing everything he can to bring Anny to the U.S. 
Michael (Connecticut) and Juliana (Brazil)
The couple fell in love during a party in Croatia and applied for Juliana's tourist visa to go to the U.S. for the first time, but it was denied. Michael -20 years older than her- realized he wanted to be with her not just for a couple of months but forever, so he proposed and filed for the K-1 visa. Some people, like Michael's ex-wife, have concerns about Juliana's intention in regards to going to America.
Emily (Oregon) and Sasha (Russia)
Emily moved to Russia to teach English. During a visit to the gym she spotted Sasha, who eventually trained her while she tutored him; they fell in love. Sasha is twice divorced and has a son from each marriage. When Emily got pregnant with Sasha's third child, they decided to move to America as a family of three.
Blake (California) and Jasmin (Finland)
The couple met online and Blake flew to Finland to meet Jasmin. Everything went so well they decided to make it official. Blake's family thinks Jasmin is not really in love and that she only wants to join her sister, who already lives in Los Angeles after winning the green card lottery.
Anna (Nebraska) and Mursel (Turkey)
The mom of three never thought she would find love again, but then Mursel sent her a friend request. Despite the language barrier, they began talking and eventually she visited him in Turkey. Four months later he proposed to her. They are deeply in love but there is a big problem: Mursel's family doesn't know that Anna has three kids, as they don't approve of having children out of wedlock. 
Mike (Washington) and Natalie (Ukraine)
Mike's friend Matt and his Ukranian wife Svetlana introduced Mike to Svetlana's best friend Natalie. Mike flew to Ukraine to meet her in person. They went to Paris for their second date and he proposed at the Eiffel Tower. Now they want to take the next step.
Tell him, Laura! #90DayFiance pic.twitter.com/PTZeeSFtcU

— TLC Network (@TLC) October 15, 2019