It's an expanded look at the world of 'A Quiet Place'!
'A Quiet Place: Part II' Gets A Shocking New Trailer For The Super Bowl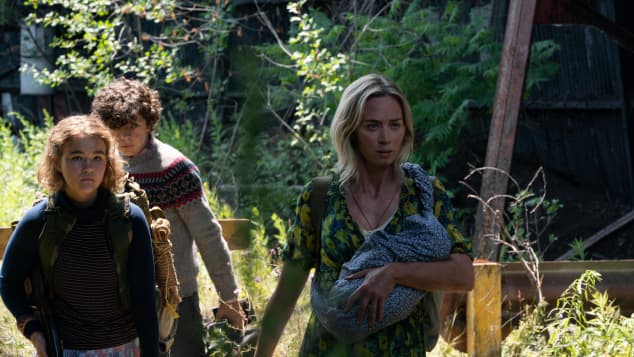 view gallery
(© imago images / ZUMA Press)
A Quiet Place, the hit horror film from 2018, is getting a sequel this year. The sequel just got a new trailer and shared an extended clip for its upcoming Super Bowl spot. Watch below!
Married couple John Krasinski and Emily Blunt starred in A Quiet Place in 2018. Krasinski also wrote and directed the horror film. It followed a family's survival after monsters had overtaken the world. The film's twist was that the monsters had sensitive hearing, so the remaining survivors needed to live as quietly as possible.
After the success of the first film, A Quiet Place: Part II is set for a release date of March 20. Paramount Pictures just shared a new trailer for the film in advance of its spot at this weekend's Super Bowl. Check it out below!
The new trailer for A Quiet Place: Part II
CHECK THIS OUT: Alison Brie Stars In Creepy New Trailer For Netflix Film 'Horse Girl' 
John Krasinski directs the sequel
The Office's John Krasinski returns as writer-director and an actor in the film, as does his real life wife, Emily Blunt. The new trailer appears to preview scenes of the world prior to A Quiet Place, as well as events that follow the outcome of the first film.
IN CASE YOU MISSED IT: 'The Office': Jenna Fischer Today
A Quiet Place: Part II will have a Super Bowl spot
A Quiet Place: Part II will have a spot during the Super Bowl this Sunday. It is expected that this new trailer will air, as will an extended clip from the new sequel. 
You can see A Quiet Place: Part II in theatres beginning on March 20! In the meantime, tune in to the Super Bowl this weekend to see the extended spot for the film.