Everything to know about "Arsène Lupin"
"Arsène Lupin": The Character & Books Behind The Netflix Series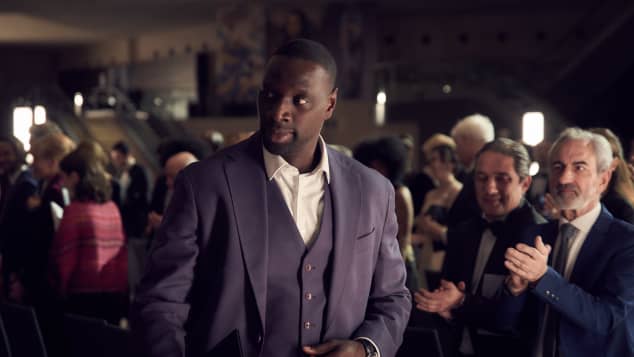 view gallery
(© Netflix)
Lupin is the name of a new series that's taken Netflix by storm. It's based on a book by the French author Maurice Leblanc, who created "Arsène Lupin," one of the most popular fictional characters in France. Here is everything you need to know about the fictional master thief who inspired Netflix's Lupin.
The first five episodes of the new Netflix hit Lupin were released on Jan. 8. Ever since, the series has been a huge success and is projecting to become one of the biggest shows on the streamer. Did you know the story is actually based on the book and the fictional character "Arsène Lupin," by French author Maurice Leblanc?
The plot of the first season follows thief "Assane Diop" (Omar Sy), who is seeking vengeance against a wealthy family who has done his late father a great injustice. Again and again in the series, "Assane" refers to the master thief "Arsène Lupin" and even calls himself that. Here you can learn more about the fictional character the series is about.
"Arsène Lupin": The character and Maurice Leblanc book series
While the Netflix series was released this year, the Arsène Lupin book series was created long before that: between 1905 and 1935, 20 novels, two plays, and a few short stories were published.
Maurice Leblanc (1864-1941) created "Arsène Lupin" as a counterpart to the character "Sherlock Holmes" by Arthur Conan Doyle. According to several opinions, his model is said to have been real-life anarchist illegalist Marius Jacob, even if Leblanc never publicly agreed to this claim. The fictional master thief is still very famous in France and in the French-speaking part of Canada. "Arsène Lupin" is characterized as a born gentleman. He studied law and medicine and specialized in dermatology.
He is also known for being a master of disguise, perfecting various martial arts, and for being a great art connoisseur. The master thief even uses pseudonyms as names for his various disguises, such as "Raoul de Limézy," "Viscount d'Andrésy," and "Guillaume Berlat."
In the novels, "Arsène Lupin" is a very popular figure, because his victims always come to their wealth in a very questionable way in most cases. In the course of time, he rises from being an enemy of the authorities to becoming their secret collaborator.
"Arsène Lupin": Film adaptations of the book series
In addition to the 2021 Lupin Netflix show, the character has been adapted many times for television and cinema. In 1910, a German silent film titled Arsène Lupine Contra Sherlock Holmes was released, while Hollywood first adapted the character in 1932's Arsène Lupin. Another major film came in 2004, a French production again titled Arsène Lupin.
There are also some cartoon and comic series with the fictional master thief. In 1999, the author's granddaughter created the museum "Le Clos Arsène Lupin" in the holiday home of Maurice Leblanc in Étretat, France. There, fans can find much "Arsène Lupin" memorabilia and history.
For more, get all you need to know about Lupin star Omar Sy here.