The "Crawley" family is coming to the big screen...!
'Downton Abbey': Everything You Need To Know Before Watching The Movie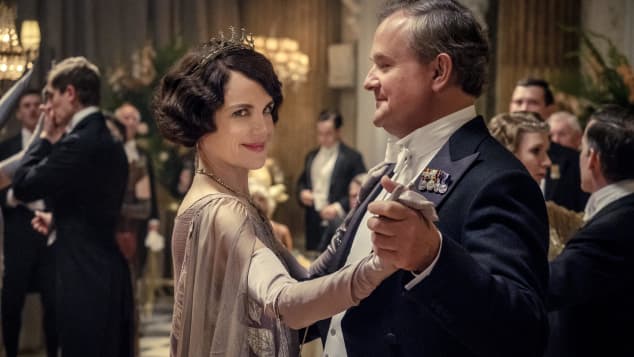 view gallery
(© imago images / ZUMA Press)
Downton Abbey fans have waited a long time for this: A big-screen adaptation of the British success series hits theaters today in the United States. We have all the facts you need before getting your tickets right here.
In 2015, the British hit TV series Downton Abbey came to an end after a total of six seasons. Four years later, the show is making a comeback on the big screen. The series already was a global success and the film will also be screened in a total of 58 countries. The movie is being released in the United States today(!), so here's everything you need to know!
The movie is actually a sequel to the show, as it roughly picks up where the series left off. "Anna" (Joanne Frogatt) and "Mr. Bates" (Brendan Coyle) have an 18-month-old child. "Anna", who has always been extremely fond of Lady "Mary" (and vice versa) still helps maintain the legacy of the Crawley family.
The Downton Abbey movie brings back all the old characters!
But the main focus for all of the characters is getting ready for the visit of "King George V" and "Queen Mary": The royals are coming to Downton!
When it comes to the cast the fans can look forward to lots of familiar faces: Michelle Dockery as "Lady Mary", Elizabeth McGovern as "Cora" and Laura Carmichael as "Lady Edith" are all returning.
Jim Carter also returns as the butler "Mr. Carson" and Hugh Bonneville as "Robert Crawley", the "Earl of Grantham". The fan favorite of the series, Maggie Smith in her role as "Violet Crawley", is - of course - also part of the cast again
Downton Abbey creator Julian Fellowes is already hinting at a second movie...
The script for the long-awaited film was written by Oscar winner Julian Fellowes and directed by Michael Engler. Engler had already directed the epic finale of the TV series, that won an Emmy and a Golden Globe.
And, last but not least, even more good news: The creators have already hinted at another Downton Abbey movie - but first, they want to wait and see how the fans will receive this one. We, for our part, are so excited!