What became of the '80s icon?
'Dynasty' Star John James: This Is "Jeff Colby" Today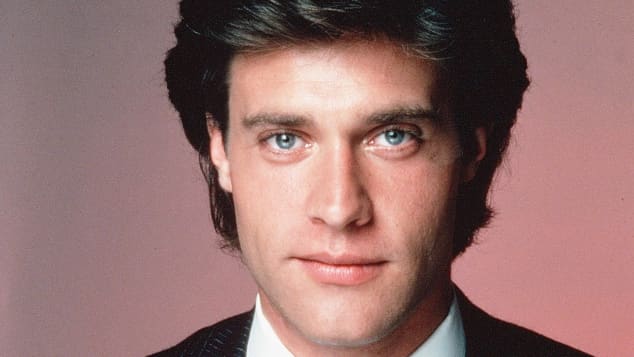 view gallery
(© imago images / Mary Evans)
As "Jeff Colby," actor John James was an icon of 1980s TV. He played the character on legendary soap opera Dynasty (1981-1989), spin-off The Colbys (1985-1987), and reprised the role on miniseries The Return (1991). But the actor hasn't gone quietly since his time as "Jeff." Read on to see what James has been up to and what he looks like today.
In a world of feuds and villains, "Jeff Colby" was one of Dynasty's most popular characters. He was known for his famed relationship with "Fallon Carrington," and the screen couple also left Dynasty for spin-off The Colbys in the mid-1980s.
Actor John James portrayed "Jeff" on both shows and returned for The Reunion in 1991. What became of the Dynasty star and where is he today?
Dynasty: "Jeff Colby" actor John James
Three decades have passed since John James's time on a top soap opera and drama of the '80s. Here's what he's been up to since then.
(© imago images / Everett Collection)
Following his time on Dynasty, James hit pause on his career for several years. He acted in a 1992 TV movie but appears to have focused on family life in the '90s. James married model Denise Coward in 1989, and together they welcomed two children, Laura (b. 1990) and Philip (b. 1992).
James began to take on the occasional TV role in the late '90s and early 2000s, but he revived his career in 2003, returning to soap operas on As the World Turns, as "Rick Decker." A few years later, he added All My Children to his résumé, playing "Jeff Martin" in 32 episodes.
Actor John James in 2020: New movies and TV shows?
More recently, James has worked selectively, appearing in a few films in the 2010s. In 2018, he acted in Hallmark's Christmas Camp, and he was a star-producer of the 2020 sci-fi film Axcellerator.
.@DrJimmyStar with #Dynasty #theColbys heartthrob John James at the private screening of his new movie 'Axcellerator' #AmazingFilm pic.twitter.com/QoczVa2Ntx

— HIT 106 FM (@HIT106FM) November 3, 2018
Following the 2020 sci-fi project, the soap opera icon is due to appear in a horror film titled Evil at the Door, which doesn't yet have a release date. Today, you can still get a dose of "Jeff Colby" on The CW's Dynasty revival, as portrayed by actor Sam Adegoke.
For more on original Dynasty stars, see where "Adam Carrington" and "Kirby Anders" are today.