Jennifer Beals still looks amazing...
'Flashdance': "Alex Owens" Today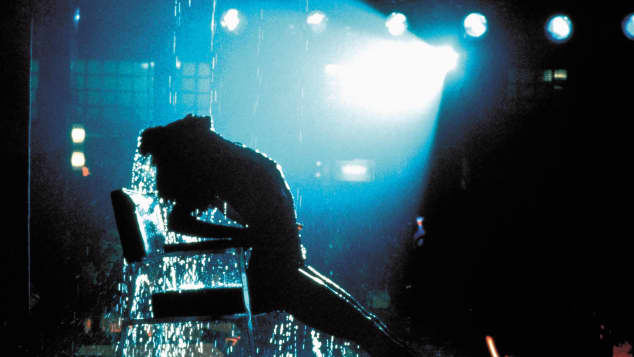 view gallery
(© imago / EntertainmentPictures)
The dance film Flashdance turned Jennifer Beals into a star in the eighties. Since her big breakthrough then, however, she has not been able to match the success of her first big role. You can find out below what the actress has been up to over the last few years.
The eighteen-year-old Alex Owens, played by Jennifer Beals leads an interesting double life in the film Flashdance: by day she works as a welder at a steel mill, by night she works as an exotic dancer at a local bar, but her dream is to become a famous professional dancer. 
The dance film turned Jennifer Beals into an overnight sensation in the early eighties. She applied for the part of Alex Owens, along with a whopping 4000 other women, so as to be able to finance her studies at Yale. In spite of the fierce competition for the role, and a top-three that included Demi Moore , she was awarded the part. 
Flashdance - A pinnacle of success for "Alex Owens"
After Flashdance, the fifty-three-year-old acted in numerous films, but never managed to reach the level of success she achieved with her first big breakthrough. Her most successful role after Flashdance was in the television series The L Word, in which she played one of the main characters from 2004 to 2009. Since then she has been an avid LGBT (Lesbian, Gay, Bisexual and Transgender) rights campaigner.
She also appeared in the series Proof in 2015 and played Dr. Syd Jennings in the 2016 medical drama The Night Shift. This year the actress had parts in the drama Before I fall and the NBC series Taken. The brunette beauty also has a starring role in the thriller The White Orchid which will be released this year. 
Jennifer Beals: A wife and mother 
Beals remains enigmatically silent about her private life. She is happily married to her second husband Ken Dixon, a Canadian film technician. The couple have an eleven-year-old daughter.