The actress says it's a passion project!
Gal Gadot Addresses 'Cleopatra' Movie Casting Controversy: "Anybody Can Go Ahead And Do It"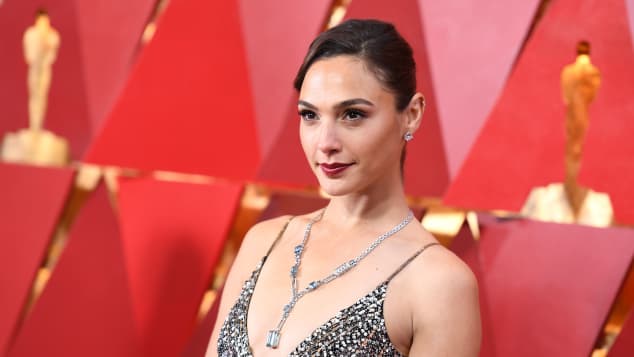 view gallery
(© Getty Images / Angela Weiss/AFP)
In a new interview, Gal Gadot shared her thoughts on the controversial casting choice to have her play "Cleopatra" in a new biopic! Gadot explained why she personally doesn't see her casting as an issue, sharing that she wants to "celebrate" the Egyptian queen. Find out what she said here!
Gal Gadot doesn't think there's anything wrong with her being cast to play "Cleopatra"! As People shares, Gadot recently talked to BBC Arabic reporter Sam Asi about her upcoming role, sharing her own thoughts on the controversy surrounding it.
Gadot hopes to "honor" Cleopatra in her portrayal
Gadot was asked how she would respond to the fact that Egyptians have called her casting a "whitewashing" of Cleopatra. "First of all if you want to be true to the facts then Cleopatra was Macedonian," the Wonder Woman 1984 star said in response. "We were looking for a Macedonian actress that could fit Cleopatra. She wasn't there, and I was very passionate about Cleopatra."
"To me, as a people lover, and I have friends across the globe," Gadot continued, "whether they're Muslims or Christian or Catholic or atheist or Buddhist, or Jewish of course, people are people, and with me, I want to celebrate the legacy of Cleopatra and honor this amazing historic icon that I admire so much."
Gadot reteams with Wonder Woman director for Cleopatra
Gadot then went on to express her belief that the story of Cleopatra is one that can be told and portrayed by anyone. "But you know, anybody can make this movie, and anybody can go ahead and do it," she concluded. "I'm very passionate that I'm going to do my own too."
The actress tweeted about Cleopatra when it was announced, sharing her excitement for the project. "I love embarking on new journeys,I love the excitement of new projects, the thrill of bringing new stories to life," she wrote. "Cleopatra is a story I wanted to tell for a very long time.Can't be more grateful about this A team!!"
As People mentions, Gadot will be reuniting with director Patty Jenkins to bring Cleopatra to the big screen! Jenkins has worked with her for both Wonder Woman movies, including Wonder Woman 1984, which is finally coming to theatres and homes on Christmas Day after the coronavirus pandemic delayed it for months.