'Grey's Anatomy': New Fan-Favorite Returns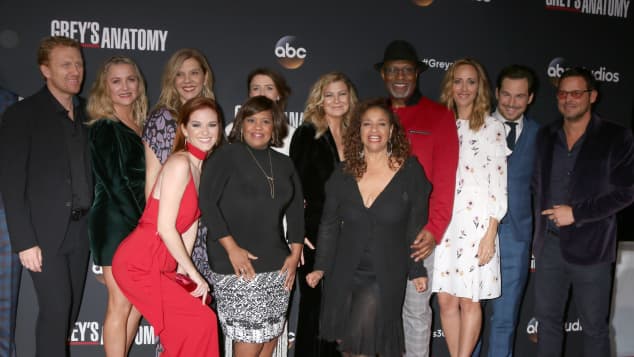 view gallery
(© IMAGO / Independent Photo Agency)
Grey's Anatomy fans have had to say goodbye to many beloved characters over the course of the seasons. This included Sarah Drew as "April Kepner". But now there is a reason for fans to be happy: The actress is returning to the "Grey Sloan Memorial Hospital" for a guest appearance!
Grey's Anatomy fans recently had to meet again to say goodbye to one of their favorite characters because one main character recently died on the series. Numerous characters have left the hospital over the years, but this did not always happen through a series death. 
"April Kepner" left the "Grey Sloan Memorial" at the end of the 14th season of Grey's Anatomy after being a part of the cast for nine seasons. Fans can now look forward to her return...  
Sarah Drew aka "April Kepner" returns 
When Sarah Drew aka "April Kepner" left the show, fans were in shock. But now there is reason to be happy because, according to Deadline, she will be featured in an episode soon to be aired in the United States. In what form we will see "April" back on the show is not yet known. It is possible that "Meredith" sees "April" during her hallucinations.
Fans now know that not even a death on the series means that is the last time we will see them in Grey's Anatomy. Patrick Dempsey's role of "Derek Shepherd" and "George O'Malley" (T.R. Knight) recently had guest appearances in the current season even though their characters died a long time ago in the show.
The hit series Grey's Anatomy could soon come to an end after the 17th season. Ellen Pompeo already indicated a possible end to the series after this current season. It remains to be seen how many more beloved characters will return for what may be the final season.