'Grey's Anatomy' Season 17 Episode 11 Recap: Is "Meredith" Awake?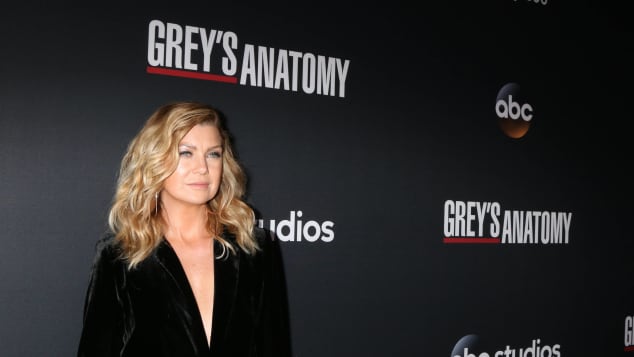 view gallery
(© IMAGO / Independent Photo Agency)
This season of Grey's Anatomy has been a wild ride. Now, it looks like some of our questions are finally being answered! Warning: Spoilers!
Last night's Station 19 and Grey's Anatomy crossover event had viewers holding their breath! Giacomo Gianniotti even directed the brand new episode!
Grey's Anatomy Season 17 Episode 11 Recap
It has been 10 episodes since "Meredith Grey" (Ellen Pompeo) has been in a coma due to the COVID-19 virus. Even though her co-workers have been without her, viewers have still been able to see her on the beach with her late husband "Derek" (Patrick Dempsey) and even had a chance to meet "DeLuca" on his way to heaven.
Finally, Meredith wakes up! While "Richard" was sitting with her, her eyes flickered open and with a husky whisper she says "We need to talk about Wilson." She must have heard when "Jo" (Camilla Luddington) told comatose "Meredith" she wants to leave surgery. Does this mean "Meredith" heard everything the hospital staff told her?
She fell back asleep because she is too weak but she seems clear-headed and out of the woods! While "Meredith" continues to recover "Link" and "Amelia" finally got some alone time together and discussed possibly getting married.  "Amelia" struggles with being self-destructive and "Link" proposes to her again! "Amelia" rejects him but suggests he try again later.  
In the Station 19 episode that led up to the Grey's episode, a newlywed couple was rescued from a car accident and taken to Grey Sloan. The bride had cruelly told her new husband "no one would miss you if you died" and was trying to apologize to him before he goes into surgery. After talking with "Bailey", who tried to convince him to forgive his new bride, the groom decides to annul their marriage right then and there. 
On top of that, we finally see "Owen" and "Teddy" talk! The heart-crushing affair had ripped them apart but now bold "Owen" expresses how grateful he was for "Teddy" being there for him all these years and says he wants to be her "friend" again. He lovingly says, "I don't know if I have more than that in me but I can be your friend, if you'll let me, Teddy."
"Teddy's" loneliness and heartbreak was palpable for so long and she struggled with "DeLuca's" death so fans delighted seeing her at least have "Owen" back in her life, maybe not as a couple, but at least as a friend. "Teddy" also doesn't know that "Meredith" has woken up and we still have to wait and see if "Meredith" know's that "DeLuca" passed away.  
We will have to wait until the next episode to find out!