Second installment is underway!
Hugh Jackman Confirms He's Working On A Sequel To 'The Greatest Showman'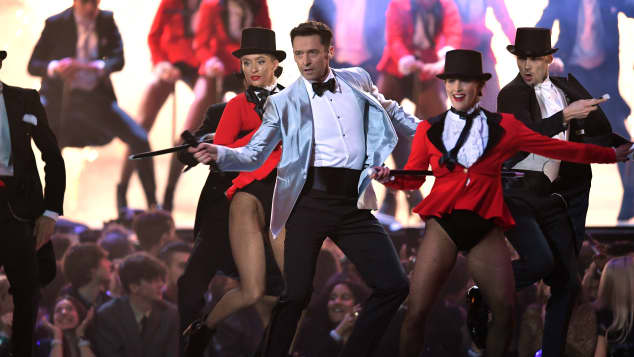 view gallery
(© Getty Images)
Hugh Jackman has confirmed that a sequel for the hit musical movie The Greatest Showman is in the works and we are so excited. He made the confession during an interview with Steve Wright's Big Guests show while he was there discussing his role in the stop-motion movie Missing Link. 
Hugh Jackman (50) starred as "P. T. Barnum" in The Greatest Showman. The film was released in 2017 and was a box office hit, bringing in more than $434 million worldwide. The first movie was in the works for eight years which proved to be a challenging process. There were big doubts from the very beginning with some backers even withdrawing their money from the project which is why it ended up being an eight-year process.
Will Hugh Have A Role In The Film?
It has now been confirmed that they are working on a sequel for the film which is very exciting for all fans alike. However, it is uncertain on whether or not Hugh Jackman will actually have a role in the film or not. Hugh said, "I don't know. I would like to be part of it for sure, and I don't know if it would be centres on my character," according to the Daily Mail. 
We Hope Hugh Returns
We sure hope that Hugh Jackman gets to be a part of the sequel as we know the movie just wouldn't be the same without him. Hugh revealed that "he 'knows' producers are 'working on a treatment' for a potential sequel when asked about the possibility of the movie's return," according to the Daily Mail. All we can hope for is more information moving forward about what and when the sequel will come about, until then we can just be excited!