She starred alongside John Travolta!
This Is Karen Lynn Gorney From 'Saturday Night Fever' Today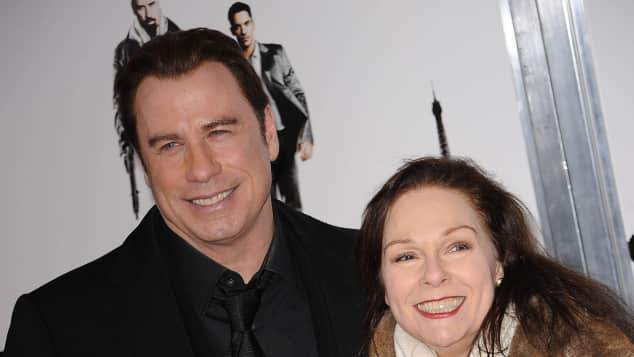 view gallery
(© imago / ZUMA Press)
Saturday Night Fever darling Karen Lynn Gorney, AKA "Stephanie", captivated audiences with her talent for dancing and her reserved, but warm manner. Karen carried on working as an actress after her success in Saturday Night Fever. Nowadays, she is not only an actress, but also a singer and an artist.
Karen Lynn Gorney and John Travolta became THE stars of the seventies thanks to starring as "Stephanie Mangano" and "Tony Manero" in Saturday Night Fever.
They danced their way into audiences' hearts and turned the musical drama film genre into one that is a guaranteed box office money-maker. The film premiered forty years ago, but while John Travolta is one of Tinseltown's most well-known actors, not that many people know that Karen Lynn Gorney has also had a very successful career.
Karen Lynn Gorney took a break from acting 
Karen took a long break from acting after starring in Saturday Night Fever to run an art gallery in Manhattan. Even today, she still sells pictures that she has painted on her homepage. Painting is one of Karen's great passions, along with acting, of course. 
IN CASE YOU MISSED IT: 'Grease' Star Olivia Newton-John - How Is She Doing These Days?
Karen Lynn Gorney's return to the silver screen
Karen returned to Hollywood at the beginning of the nineties. She played various small parts to begin with in flims such as The Hard Way and Ripe. She also had numerous guest appearances in TV series, including Law & Order, The Sopranos and Six Degrees.
She also played the Duchess of Windsor at the Greenwich Street Theatre in New York. According to her Facebook page, she will soon be appearing in the Broadway production of the film Warrior.
Karen Lynn Gorney is also a musician 
Karen seems to be at home in all creative art forms. As well as acting and painting, the actress is also passionate singer. She has released three albums and has performed in numerous jazz clubs and cafés. 
Karen has been married to her husband Mark Toback since 1996.