The end of "Walnut Grove"
'Little House On The Prairie': This Is How The Series Ended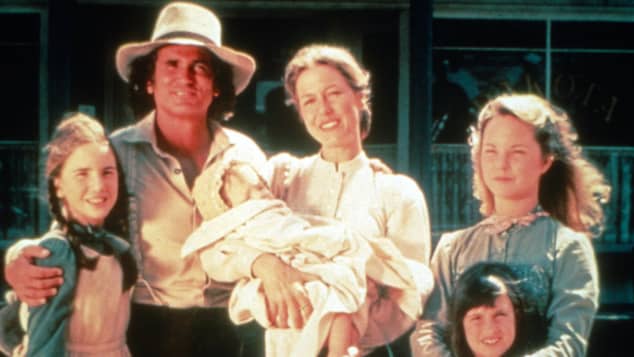 view gallery
(© IMAGO / United Archives)
The finale of Little House on the Prairie provided a fitting conclusion to the classic series that aired from 1974 to 1983. With the end of the series also came the end of the small town of Walnut Grove, where the "Ingalls" family lived. Here's how Little House ended all those years ago.
On Nov. 11, 1974, Little House on the Prairie premiered on NBC. It would last nine seasons and 210 episodes as the "Ingalls" family lived their lives in the town of Walnut Grove, Minnesota. That 210th and final episode aired on March 21, 1983.
Little House on the Prairie: The series finale episode
But that wasn't quite the end for Little House just yet. The show was cancelled after season 9, but it returned with three TV movies—sometimes referred to as season 10—the year after.
The third and final one was titled The Last Farewell and it dealt with the takeover of Walnut Grove by the president of a land management company named "Nathan Lassiter." He gave the citizens of Walnut Groove a choice: Either they work for him or they have to leave town.
The residents of the Walnut Grove tried everything to save their home. They initially wanted to fight for their town, but they reconsidered because they could not prevail against the powerful company.
Little House: How The Last Farewell ended
Ultimately, they chose to destroy their own town and possessions rather than leave them to "Lassiter" and his company. The series concluded emotionally with Walnut Grove in ruins and nothing left for the land tycoon. The residents began new lives in other cities.
Although Little House on the Prairie ended with in 1984, the hype and fandom of the "Ingalls" family stories lived on for decades and continues to this day. Even now, there is finally an official reboot series in the works for the first time since the series ended over 35 years ago.