That's a wrap for "Sloane"
'NCIS': Maria Bello Says Goodbye On Last Day Playing "Sloane"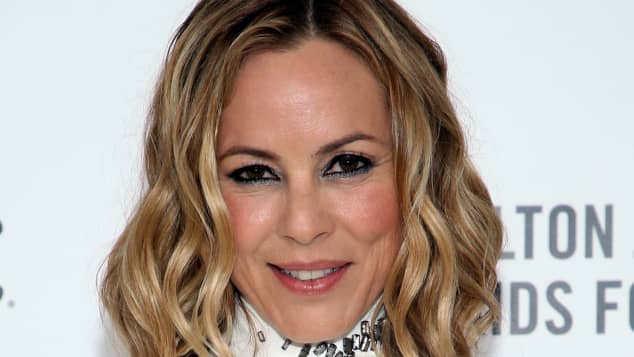 view gallery
(© Imago Images / MediaPunch)
NCIS star Maria Bello ("Jack Sloane") has had her final day on set filming season 18. After three years with the hit show, the actress is exiting this season and wrote an emotional farewell message on Instagram. The tribute included a touching photo with Mark Harmon and high praise for the NCIS team—who, Bello says, has been very supportive as she's needed to be by her partner's side following a cancer diagnosis.
Farewell to NCIS. Maria Bello has been playing special agent "Jack Sloane" since season 15. But now, in season 18, she's leaving the show — and she just had her final day on set. On Instagram, the actress wrote a touching farewell to her co-stars and the creators of the show.
NCIS: "Jack Sloane" actress Maria Bello says goodbye
On Wednesday, Bello posted a series of photos from her time with NCIS, including a touching behind-the-scenes shot of her and star Mark Harmon sharing a hug. "I've never worked with a kinder, more generous group of people," she wrote in the post. 
Above all, she gave her colleagues credit for supporting her through her partner Dominique's cancer battle. Bello wrote: "I only had the privilege of standing by Dom's side during cancer because my producers worked so hard to make sure I was there for every treatment.
"I made a speech today for our crew. Though in our business, like many, there are quite a few assholes - there is not one on the set of NCIS - in front of or behind the camera."
The actress was also complimentary of the series, which remains TV's most popular show today. "I understand why this show after 18 years is the most watched in the world - you must all feel our love," she wrote. "Keep watching. I have a feeling there will be many more years to come. Thank you to all of my pals at NCIS and to all of our fans. I am truly grateful," Bello's message concluded.
NCIS season 18: How will "Jack Sloane" exit?
NCIS season 18 is airing now, with episode 3 having shown on Tuesday this week. But fans haven't said goodbye to "Jack Sloane" yet. It's thought that she's still a few episodes away from exiting.
It was known ahead of season 18 that Bello would be leaving the series, though how the departure will be handled remains a well-kept secret. But fans have faith that the creators will give the popular actress a respectful and well-deserved send-off. Episode 4 airs on Jan. 5, 2021, as NCIS is off through the holidays.
This week, we also heard a show producer comment on the possibility of another comeback for "Ziva David" (Cote de Pablo). See what he said here.