Will it be happy holidays for all 'NCIS' fans?
'NCIS' Season 17: Showdown Before Christmas? This Reunion Could Be Emotional!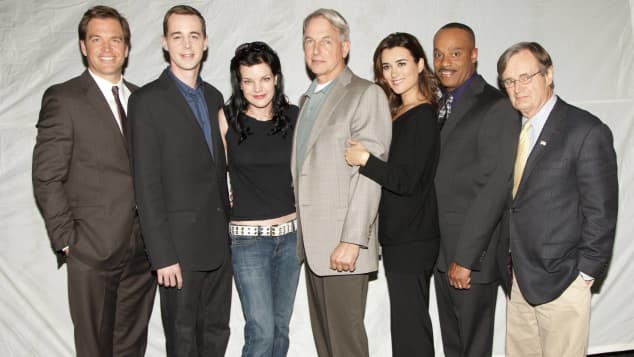 view gallery
(© imago images / ZUMA Press)
"Ziva", played by Coté de Pablo, is set to appear in four episodes of season 17. So far, the agent has only been seen in two episodes. Will "Ziva's" next appearances actually be around Christmas time? It could mean a possible family reunion that would cause lots of emotions!
CarterMatt suspects that the third NCIS episode in which "Ziva" (Coté de Pablo, 39) appears this season will air towards the end of December - fitting for the holiday season. Because "Ziva's" return and the fact that she's not dead are a great theme for Christmas time. Also, many fans are hoping for a reunion of "Ziva" and her daughter "Tali" to happen as soon as possible.
NCIS Season 17: What is the meaning of "Ziva's" necklace?
In the new NCIS episodes "Ziva" wears a sparkling blue necklace. "Tali" chose the necklace for her mother, so it has enormous value for "Ziva". In the season premiere, she even explained to "Gibbs" (Mark Harmon, 68) that she had to cut off a dead man's fingers when she couldn't remove them from the necklace.
It can be assumed that the last two episodes with "Ziva" are the right time for a reunion with her daughter and that she could give the necklace to "Tali". It would be a sign that they finally have each other again and that they can return to a more peaceful life. If the third NCIS episode with Coté de Pablo is due to air in December, such a Christmas surprise could certainly cause an emotional response among NCIS fans.
NCIS Season 17:" Tali" is of great importance to "Ziva"
"Tali" is of central importance in "Ziva's" return to NCIS, although it is not certain whether she will actually appear in the series. Coté de Pablo and Mark Harmon already gave hints in an interview with TV Insider.
Will there be a reunion of "Ziva" and her daughter "Tali"? "I don't think Ziva and Tony have seen each other or communicated in a long time. Tali was delivered to him [by Mossad], and that was the end of it," Coté de Pablo said in the interview.
"Tali" will probably not appear without her father "Tony" and that would mean a comeback for Michael Weatherly on the show! The next episode of NCIS airs on October 22 on CBS. Maybe we we will know more after that...!