Cate Blanchett and Bradley Cooper will star!
'Nightmare Alley': The New Movie From Best Picture Winner Guillermo del Toro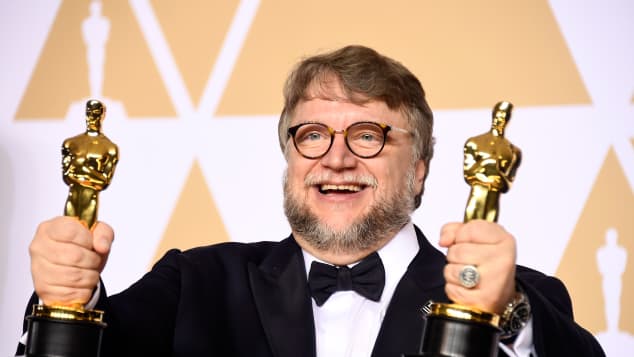 view gallery
(© Getty Images)
Nightmare Alley, the new film from Guillermo del Toro, began filming in Toronto this week. It is the Mexican filmmaker's follow-up to The Shape of Water, winner of the Oscar for Best Picture in 2017.
With filming now underway for Nightmare Alley, plot and cast details are emerging about director Guillermo del Toro's new film. It is reportedly a "carny" film that adapts a William Lindsay Greshem novel of the same name.
Cate Blanchett and Bradley Cooper are attached to star, as are Toni Collette, Willem Dafoe, and Rooney Mara.
RELATED CONTENT: Irina Shayk Opens Up About Split With Bradley Cooper
Casting notes for Nightmare Alley
Bradley Cooper replaced Leonardo DiCaprio's role after he dropped out of the project. The film also reunites Cate Blanchett and Rooney Mara, who earlier appeared together in Carol.
IN CASE YOU MISSED IT! 2020 Oscars: These Are All The Nominees
Director Guillermo del Toro's latest project
For del Toro, Nightmare Alley is the director's first film since he won Best Picture with The Shape of Water in 2017. The acclaimed director, known for his supernatural and often violent films like Pan's Labyrinth, says that Nightmare Alley will be "just a straight, really dark story." A release date for the film is not yet known.
We await further details on this one!