Season 3 was the show's best yet!
'Ozark': Jason Bateman Hints The Netflix Series Is Nearing Its Final Season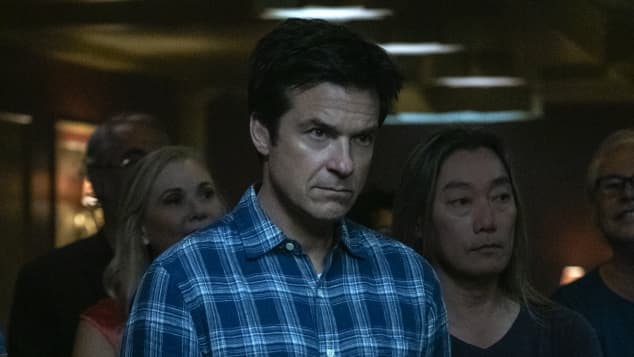 view gallery
(© Netflix / Guy D'Alema)
Jason Bateman has revealed new details about the future of Ozark on Netflix. He believes an end to the show could soon be in sight! Get the details below...
Jason Bateman stars in Ozark, which launched its third season on Netflix in March 2020. The actor also produces the series and has directed multiple episodes in all three seasons.
He recently opened up to Collider about the future of the popular crime series - which received its best reviews to date for season 3.
Ozark season 3 got rave reviews on Netflix
Ozark season 3 was added to Netflix on March 27, 2020. The show hasn't yet been renewed for season 4, but Bateman says that's the normal procedure for how Netflix manages its shows.
IN CASE YOU MISSED IT: Watch 'Ozark' Season 3 Trailer Here
"There is not an official pickup for Season 4," he said. "We're all operating under the hope it will happen. It's Netflix's norm to wait for a show to premiere and collect the data for weeks 2, 3, and 4, and see if there's an audience there to justify an additional season. So, I guess we're in that period right now."
RELATED: 'Arrested Development' - The Cast Today
Ozark cast: Jason Bateman, Laura Linney, Julia Garner star in the series
But Bateman did say that the show's creators have envisioned at least "three seasons, four seasons, five seasons, something like that."
"I'm not sure where and when it'll end, but [...] it doesn't feel like it's a 12-season show," he explained. 
Bateman expressed concern about "jumping the shark," so enjoy Ozark while it lasts! It may already be at least halfway through its run. Fans should look for news of the show's renewal in the coming weeks!