He was a big fan of comic books...
Quentin Tarantino Almost Directed THIS Marvel Movie - Find Out Why It Didn't Happen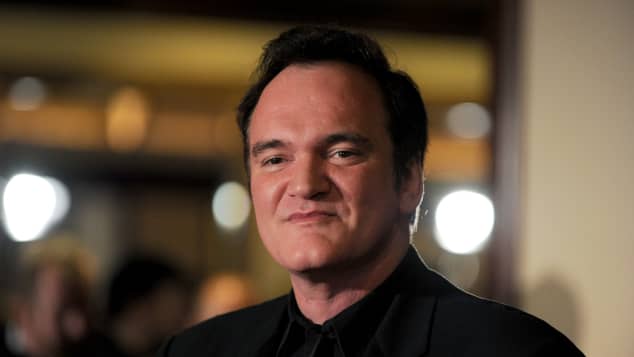 view gallery
(© Getty Images)
Quentin Tarantino nearly added a Marvel comics film adaptation to his resume in the mid-1990s! He recently shared the story of how that possibility fell apart. Read on to learn the movie...
Quentin Tarantino recently took part in a revealing interview with Amy Schumer on her podcast, 3 Girls, 1 Keith. On the show, he shared the story of how he nearly pursued a movie adaptation of Marvel's "Luke Cage" - the comic book world's first black superhero.
Quentin Tarantino's Marvel movie vision
On Schumer's podcast, Tarantino described how he considered doing the film shortly after Reservoir Dogs came out in 1992. "Growing up I was a big comic-book collector, and my two favourites were Luke Cage: Hero for Hire, later Luke Cage: Power Man, and Shang-Chi: Master of Kung Fu," he said.
RELATED: The Most Popular Superheroes in the Marvel Cinematic Universe
"I had an idea that Larry Fishburne would've been the perfect guy to play Luke Cage." At the time, Fishburne, the future Matrix star, was known for roles in Apocalypse Now and Boyz n the Hood.
But Tarantino says the idea fell apart when his comics friends insisted that Wesley Snipes would make a better "Luke Cage." 
"I go, 'Look, I like Wesley Snipes, but Larry Fishburne is practically Marlon Brando. I think Fish is the man.' And they're like, 'Yeah, but he'd have to get in shape in a big way. Snipes is that way already!'" he said.
"And I go, 'F--- that! That's not that important! F--- you, you ruined the whole damn thing!'"
RELATED: The Best Quentin Tarantino Movies
Quentin Tarantino movies: Only one more to go for the director?
For now at least, it seems that Tarantino's "Luke Cage" project won't happen. In 2016, the character was brought to life in the Netflix series, Luke Cage, for two seasons.
Rumours have previously also had Tarantino interested in a Star Trek film, a horror movie, and a follow-up to his earlier two Kill Bill films. However, it appears that Tarantino's next film could be his last. He's long stated that he only wants to make 10 films, and 2019's Once Upon a Time... In Hollywood was his ninth. Expect his next film to be a special one!