He wanted to honour his memory!
Ryan Coogler Talks 'Black Panther 2' Without Chadwick Boseman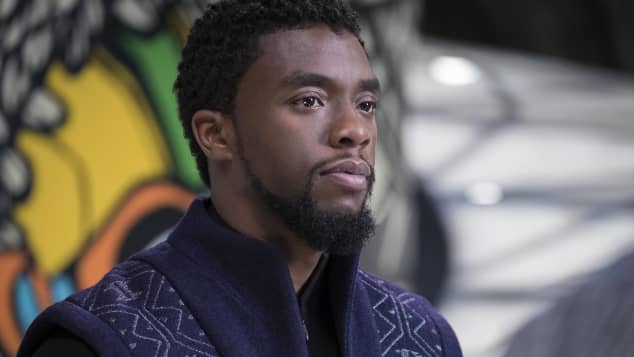 view gallery
(© IMAGO/Cinema Publishers Collection)
In a recent interview, Ryan Coogler shared why he decided to continue on with Black Panther 2 even after Chadwick Boseman's passing. The director explained he feels Boseman would have wanted to, and talked about the late actor's selfless nature. See what else he said!
Ryan Coogler is returning to helm Black Panther 2, even though the superhero movie will be without its star. The director recently spoke to The Hollywood Reporter about the decision to continue on with the movie, saying that he felt this was a good idea for those involved.
Coogler says Boseman was "all about everybody else" while filming
Coogler said that you've "got to keep going when you lose loved ones," and expressed his belief that Boseman— who starred as "T'Challa" in Black Panther— would have wanted production to carry on. "I know Chad wouldn't have wanted us to stop," Coogler explained. "He was somebody who was so about the collective."
The director went on to share that Boseman's casting in Black Panther came "before anybody else was even thought of, before I was hired, before any of the actresses were hired." However, he also reflected on the star's selflessness. "On that set, he was all about everybody else," Coogler said.
Coogler shares how Boseman's death has affected him
Coogler mentioned he "didn't know what was going on" with Boseman's health, as the Black Panther star had privately been battling cancer while he was filming. However, when it came to the film's cast and crew, he said Boseman "was checking in on them, making sure they were good." Coogler also reflected on how the loss of Boseman impacted him.
"I miss him in every way that you could miss somebody, as a friend, as a collaborator," he said of the late actor, sharing his sadness over not getting to see him continue to make films. While he feels "grief on a lot of levels" due to Boseman's passing, Coogler said he also has "a deep sense of gratitude, because I can close my eyes and hear his voice."
Coogler also spoke about carrying on with Black Panther 2 when he appeared on the podcast Jemele Hill is Unbothered earlier in March. "This is one of the more profound things that I've gone through in my life," he shared, "having to be a part of keeping this project going without this particular person who is like the glue who held it together."