She is cast in a lead role!
'Severance': Apple TV+ New Drama Series To Star Britt Lower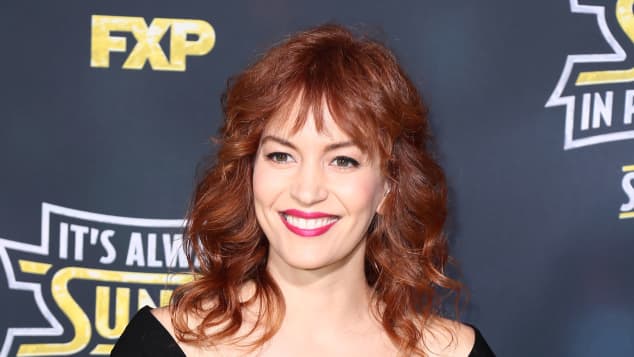 view gallery
(© Getty Images)
Apple TV+ has made big announcements about upcoming series that will premiere on the streaming platform this spring and summer. Severance, the new workplace drama has announced more of the cast! 
Actress Britt Lower, who is previously known for her roles in High Maintenance and Man Seeking Woman, will be starring in Apple TV+'s new workplace thriller drama titled Severance. Lower is set to star opposite Adam Scott and Patricia Arquette in the new series that will be directed by Ben Stiller.
RELATED CONTENT: Watch Reese Witherspoon and Jennifer Aniston talk about The Morning Show
Britt Lower to star opposite Adam Scott and Patricia Arquette 
The show "takes place at Lumen Industries, a company that's looking to take work-life balance to a new level with a "severance procedure," which separates work and out-of-work memories," according to Deadline. Lower will play the role of "Helly" who is a woman who is struggling to find peace with the decision she made to do the "severance procedure." Adam Scott will star as "Mark" who is a man trying to put himself back together after a dark past. While Arquette plays the boss at Lumen Industries.
(© Getty Images)
Severance is directed by Ben Stiller 
The series will be executive produced by Chris Black, Dan Erickson (who wrote the script), Ben Stiller and Nicky Weinstock. Patricia Arquette and Adam Scott will serve as producers as well as actors. We are incredibly excited to see what Britt Lower brings to the series! Severance does not yet have a release date.