He will play one of the lead roles!
'The Lord of the Rings' Amazon Series: Will Poulter Joins The Cast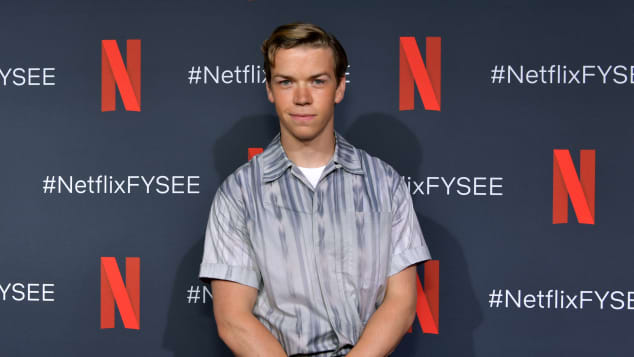 view gallery
(© Getty Images)
It was recently confirmed that the 26-year-old actor Will Poulter, also known for his work in Black Mirror and The Revenant, will join the cast of the upcoming Amazon's The Lord of the Rings series!
We were already excited about LOTR, Amazon's upcoming show based on J.R.R. Tolkien's classic The Lord of the Rings, but now we are even more excited because we got some great news! It was just revealed that Will Poulter will be part of the cast playing a lead role and joining the Australian actress Markelia Kavenagh, who was actually the first star to be cast in this exciting project.
Amazon acquired rights to the upcoming The Lord of the Rings series n a 250 million-dollar deal that includes a multi-season commitment for the show, which will be set in Middle Earth's Second Age before the events described in Tolkien's main trilogy The Fellowship of the Ring, The Two Towers and The Return of the King. 
The Lord of the Rings: What do we know about the Amazon series?
The first two episodes of the show will reportedly be directed by J.A. Bayona, also known for his work in Jurassic World: Fallen Kingdom, and he is also set to executive produce them alongside Belén Atienza, and writers Jason Cahill, and Gennifer Hutchison, who previously worked on The Sopranos and Breaking Bad, respectively. According to Amazon's head Jennifer Salke, the creative team has been working for months in the first season of the show, while the production is set to start in 2020. It will be adapted by showrunners J.D. Payne and Patrick McKay.
As for Will Poulter, he has an outstanding acting career which includes appearances in shows like Black Mirror, The Revenant, and Detroit, among others. Most recently the 26-year-old actor and MTV Movie Award winner starred in the 2019 film Midsommar portraying "Mark."