"Mike Newhouse" is all grown up!
'Dazed And Confused': This Is Adam Goldberg In 2020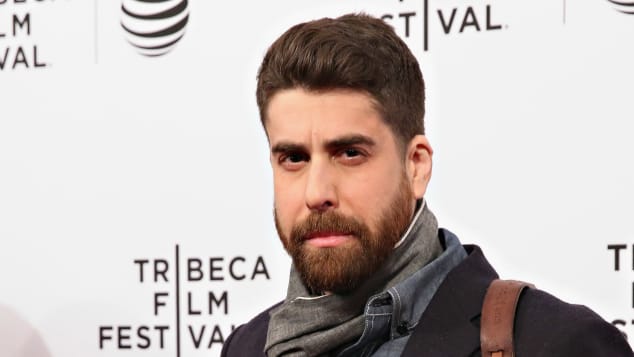 view gallery
(© Getty Images)
Adam Goldberg, from Dazed and Confused, not to be confused with The Goldbergs' actor Adam F. Goldberg, rose to fame during the 1990s. Just 23 at the time of Dazed and Confused, Adam Goldberg has gone on to have a successful career! Find out what Dazed and Confused's Adam Goldberg is up to in 2020 here!
Adam Goldberg, Dazed and Confused's "Mike Newhouse", rose to fame in the early 1990s after starring in Billy Crystal's comedy Mr. Saturday Night (1992) and Dazed and Confused (1993). From there he has gone on to have a very successful career! 
Born October 25, 1970, Adam Goldberg should not be confused with actor Adam F. Goldberg of The Goldbergs. In fact, both the Adams would have a problem if you confused one for the other!
Adam Goldberg Dazed and Confused
(© imago images/ EntertainmentPictures)
Adam Goldberg of Dazed and Confused, may share a name with the other Adam Goldberg, but the two are very different people and have even openly feuded over sharing the same name!
#TheGoldbergs is still on ABC. @theAdamGoldberg's show is on TV land, which must be 30 mins of him whining about me. https://t.co/qSfoAMIP6k

— Adam F. Goldberg (@adamfgoldberg) July 14, 2015
The older Adam Goldberg is known for roles like 1993's coming of age comedy Dazed and Confused as well as films and series including:
Saving Private Ryan (1998)
A Beautiful Mind (2001)
2 Days in Paris (2007)
"Eddie Menuek" on Friends 
"James Costa" on Joey
"Dave Marks" on The Jim Gaffigan Show
and "Grady Numbers" on Fargo.
Adam Goldberg in 2020
(© Getty Images)
Most recently, Dazed and Confused Adam Goldberg has been starring in the CBS comedy-drama God Friended Me as "Simon Hayes" as well as in 2019 crime thriller Running with the Devil. The now 50-year-old also just recently married his long time girlfriend, artist and designer Roxeanne Daner in 2018! 
The couple have two sons together, Bud (5) and Sonny (2), and are the most adorable family! We wish THE Adam Goldberg a very happy birthday and are excited to see what the future has in store for the Dazed and Confused actor!