Jennifer was unrecognizable at first!
"Baby" From 'Dirty Dancing': How Jennifer Grey's Nose Job Cost Her A Career In Hollywood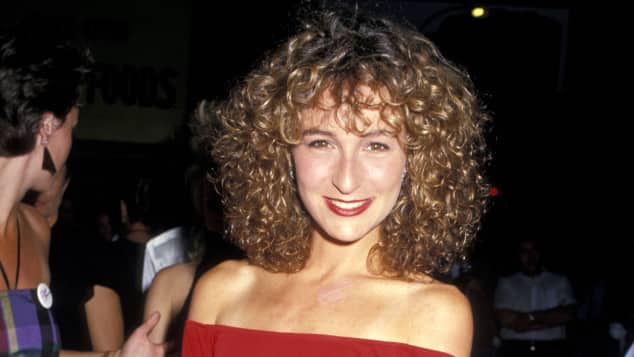 view gallery
(© Getty Images)
Thanks to the successful dance movie Dirty Dancing, Jennifer Grey rose to the ranks of an international superstar. With her curly mane and shining brown eyes, she made many men lose their minds. But 32 years have passed since the film was released and the woman who played "Baby" has changed quite a bit. With the help of plastic surgery, the actress has altered her appearance and subsequently destroyed her chance to have a successful Hollywood career.
Dirty Dancing is one of the most successful movies of the eighties and continues to be a fan-favorite to this day. In 1987, Jennifer Grey portrayed the main character "Baby" and became a celebrated superstar overnight. With her sparkling personality and her curly hair, the 59-year-old stood out from the crowd and was able to win over the masses.
32 years after her role opposite Patrick Swayze (†57), the actress is hardly recognizable. The reason being numerous plastic surgeries, which not only changed her whole face but cost her a career in Hollywood.
Jennifer Grey: "Baby" was hardly recognizable after surgery
Only a few years after her success with Dirty Dancing, Jennifer had her nose corrected with two operations. But that did not sit well with her fans! Most people did not recognize the actress anymore and that nearly cost her everything, as she revealed in an interview with Mirror:
"I went into the operating room a celebrity and came out anonymous. It was like being in a witness protection program or being invisible." As a result, she lost many role-offers and could only land small roles in movies such as Bounce and Keith.
Dirty Dancing star Jennifer Grey has an amazing family
In real life, Jennifer seems to have found her absolute happiness. Since 2001, she has been married to actor and screenwriter Clark Gregg. The same year, her daughter Stella was born and made their little family complete.