'Bachelor In Paradise' Couple Jade and Tanner Are Expecting Baby No. 3!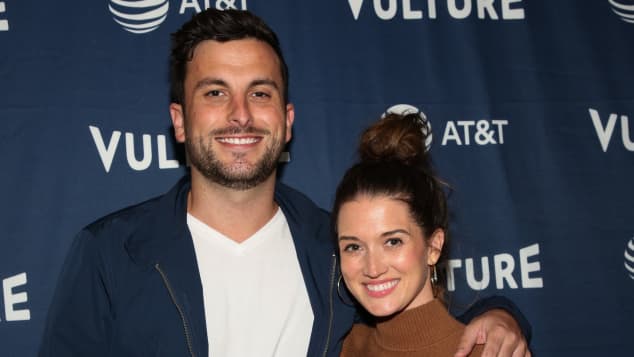 view gallery
(© Getty Images)
Jade Roper and Tanner Tolbert revealed on Instagram that they are officially expecting their third child together! Find out more about the exciting baby news here... 
Bachelor in Paradise couple Jade Roper and Tanner Tolbert have shared some really exciting news on Instagram! They each shared some gorgeous photos revealing that they are expecting baby number three in November 2020! 
CHECK OUT: "Bachelorette" Kaitlyn Bristowe Reveals Valium Addiction
"HERE WE GROW AGAIN!!! It feels so good to be able to finally talk about this pregnancy!" Jade wrote under her picture. Adding that she has been "dealing with terrible nausea and fatigue, on top of taking care of two kiddos during a pandemic."
Jade and Tanner Are Expecting Baby No. 3
Tanner also took to his official Instagram account to share a picture of him in one of Jade's dresses pretending to be the pregnant one with the caption: "Figured it was only fair if I carried this one..." Jade took to the comments to say, "you wouldn't last a week of being pregnant, love you, but's it's true." 
The Bachelor Nation alum couple met on season 2 of Bachelor in Paradise and from there, fell in love, got engaged and then married in 2016. They had their first baby Emerson (Emmy) in August 2017 and welcomed their son Brooks in July 2019 in their closet at home! 
We are so excited for this fan-favourite couple and their growing family! We wish them all the best!