Marvel Head Kevin Feige Teases Fans With How They Will Honour The Late Chadwick Boseman In 'Black Panther 2'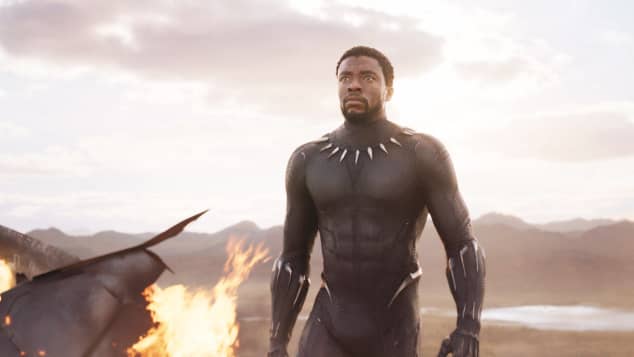 view gallery
(© imago images / Everett Collection)
The world mourned the day Chadwick Boseman passed, as he not only was a stand-up human but one wonderful actor. The Marvel star left behind a legacy when he portrayed Wakanda's "Black Panther" in the historic film. Many are now questioning how they could continue the series.
Chadwick Boseman warmed the hearts of many as he played the iconic role of "Black Panther" in Marvel's notable movie adaptation of the comic superhero.
Since his passing in 2020, many were left wondering what would happen to the audience's favourite character, but the Marvel movie lead, Kevin Feige, is making sure they honour the late actor.
Kevin Feige reveals how they will honour Chadwick Boseman
While many were impressed with the way technology has progressed, able to put late actors in films using CGI techniques, Marvel head Kevin Feige is letting fans know they will not be doing that with the late Chadwick Boseman.
Black Panther 2 will continue despite not having Boseman on set, but Feige reveals in an interview with Deadline that they will still honour the late actor regardless of whether or not they will physically show him in the film. 
"So much of the comics and that first movie is the world of Wakanda. Wakanda is a place to further explore with characters and different subcultures. This was always and initially the primary focus of the next story," he explained. 
"We're not going to have a CG Chadwick and we're not recasting 'T'Challa," he continued. "Ryan Coogler is working very hard right now on the script with all the respect and love and genius that he has, which gives us great solace, so it was always about furthering the mythology and the inspiration of Wakanda. There's also the task of honouring and respecting the ongoing learnings and teachings from Chad as well."
Marvel Studios have previously explained that there was "only one Chadwick and he's not with us," and that it wouldn't be right to recast the role to someone else.
Disney also released a statement on their Twitter confirming they will work around the unfortunate loss, and not replace the character.
You will always be our King. pic.twitter.com/6yfKb913rI

— Marvel Studios (@MarvelStudios) August 31, 2020
Black Panther 2 is set to be released on July 8, 2022.