'Grand Hotel': Who is Roselyn Sánchez?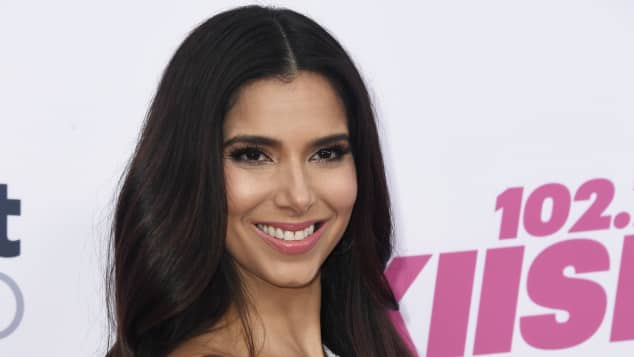 view gallery
(© Getty Images)
Roselyn Sánchez is a Puerto Rican actress who is known for her roles in Act of Valor (2012), Rush Hour 2 (2001) and Without a Trace (2002). She was also cast as "Gigi Mendoza" in ABC's new drama series Grand Hotel. Get to know the beautiful and talented actress right here... 
Roselyn Sánchez was born in San Juan, Puerto Rico on April 2nd, 1973. She is an actress and had her on-screen debut in the television series As the World Turns playing "Pilar Domingo" in 25 episodes from 1996 to 1997. She then starred in the TV series Fame L.A. from 1997 until 1998 playing the role of "Lili Arguelo" in 21 episodes.
RELATED: These Latina Women Are Making A Difference! 
Some of Roselyn Sánchez' more prominent roles in films include Rush Hour 2, The Game Plan, Act of Valor, and Without a Trace. She got a more prominent role in the TV series Devious Minds from 2013 to 2016 playing the role of "Carmen Luna" in a total of 49 episodes.
Roselyn Sánchez plays "Gigi Mendoza" on Grand Hotel
Most recently, you can see Roselyn Sánchez on ABC's new hit drama Grand Hotel which is executive produced and directed by Eva Longoria. She plays the character of "Gigi Mendoza" who is one of the main characters and the hotel owner's second wife. Catch her on this glamorous drama which is a reboot of the original Spanish television series, Gran Hotel every Monday on ABC. 
Roselyn Sánchez has a family of four
Not only does Roselyn Sánchez act, but she also models, produces, writes, and is a singer-songwriter. She has been married twice with her first marriage being to Gary Stretch from 1998 to 2001. She has been happily married to Eric Winter since 2008. Eric and Roselyn have one son and one daughter together, Sebella Rose Winter and Dylan Gabriel Winter. Their son, Dylan was born in 2017.