Nickelodeon's most successful 21-year-old!
'Henry Danger': This Is Jace Norman's Rise To Fame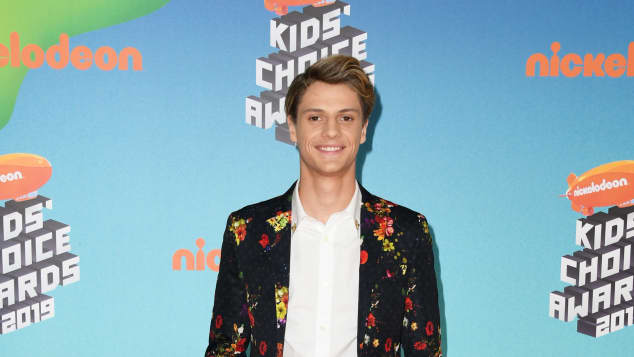 view gallery
(© Getty Images)
Jace Norman is the face of Nickelodeon hit series Henry Danger, and at just 21-years-old the actor has been more successful than most will in their lifetime! Find out how the star rose to fame right here!
Jace Norman was born on March 21, 2000, in Corrales, New Mexico, and knew he wanted to act from an early age. When his family moved to California when he was 8 this would help to launch him into his dream career! 
At the age of 12, Jace got his first shot at acting on an episode of Disney channel's hit show Jessie as the character "Finch". Two years later his big break would come when he landed the lead role on the Nickelodeon series Henry Danger. 
Jace Norman on Henry Danger
At 14, Jace began playing the title character "Henry Hart" or better known as "Kid Danger" on the now hit series Henry Danger. Henry Danger was created by the same producers of other successful Nickelodeon series including iCarly, Sam & Cat, Drake & Josh, and Victorious! 
Just like Jace, his character of "Henry" has landed his dream job on the series as the sidekick to superhero "Captain Man". To keep his identity safe, "Henry" must keep his job a secret from his family and friends! 
Jace Norman Today
Henry Danger finished with its 5th season of the show in 2020! Fans had fallen in love with Jace Norman and he has won the Kid's Choice Award for Favorite Male TV Star the past three years! 
You can also find Jace on the big screen in films including animated film Spark (2017) and Nickelodeon original film Bixler High Private Eye (2019)! Jace is currently single after his breakup with former girlfriend, Nickelodeon actress Isabela Moner, but his heart will forever belong to his dog!