The actor was arrested for drug trafficking...
'Home Improvement': Tim Allen's Dark Past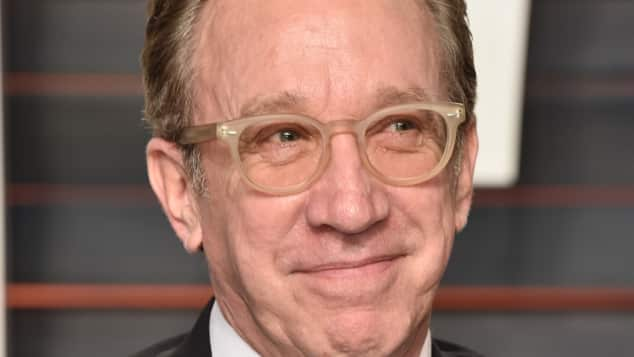 view gallery
(© Getty Images)
Tim Allen celebrated his breakthrough with Home Improvement and could also inspire the audience with movies like Santa Clause. But the actor also has a dark past and has actually spent more than two years in prison.
Tim Allen (68) is known above all as the likable DIY craftsman "Tim Taylor" from Home Improvement or as "Santa Clause" in the holiday season movies Santa Clause. In his movies, the actor mostly takes on funny roles and has made the audiences laugh all over the world with his comedy.
However, his own life wasn't always that fun actually. At the age of 25, Tim Allen was arrested and sentenced to several years in prison.
In 1978, Tim Allen was arrested by the police at Kalamazoo airport in Michigan for drug trafficking. At the time, the actor was carrying 650 grams of cocaine, which is why he was facing life imprisonment.
But the actor plead guilty and cooperated by telling the prosecutor's office the names of other drug dealers. He was sentenced to three to seven years in prison instead of life imprisonment.
In the end, Tim Allen was in prison for two years and four months. Allen told Closer about this time: "It put me in a position of great humility, and I was able to make amends to friends and family and refocus my life on setting and achieving goals..."
One goal was apparently acting. Tim Allen had his breakthrough later than many other stars, but today he is a successful actor, who has also found happiness in his private life.
With Home Improvement and Santa Clause, he became a celebrated star. Recently he was also featured in the sitcom Last Man Standing. Tim Allen is also a very successful voice actor and has brought "Buzz Lightyear" to life in all the Toy Story movies.