She was a 'SNL' cast member for three years!
Julia Louis-Dreyfus Says 'SNL' Environment Was "Very Sexist" During Her Time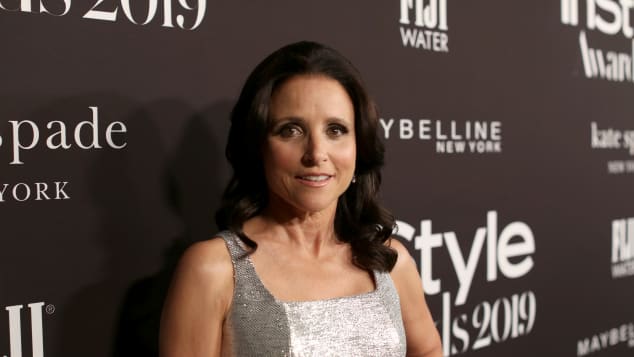 view gallery
(© Getty Images)
You probably know Julia Louis-Dreyfus for her portrayal of "Elaine" on Seinfeld. But did you know she is a former Saturday Night Live (SNL) cast member? The very talented actress has just revealed how she felt while working on the late-night show back in the 1980's.
Julia Louis-Dreyfus was a Saturday Night Live cast member in the mid 1980's. According to USA Today, the 58-year-old actress recently opened up about how the environment of the late-night television show was during her time: "I was unbelievably naive and I didn't really understand how the dynamics of the place worked." 
Former SNL cast member Julia Louis-Dreyfus opens up about her time on the show
Julia Louis-Dreyfus appeared on SNL from 1982 to 1985 for a total of 57 episodes portraying various characters and she became the youngest female cast member at that time. "It was very sexist, very sexist. People were doing crazy drugs at the time. I was oblivious," she explained. 
Julia Louis-Dreyfus learned a lot while working on SNL
The Veep star revealed SNL was not the right fit for her, however, she found the bright side by learning a lot from the experience. "It was a pretty brutal time, but it was a very informative time for me," she said. In 1990 she started to portray "Elaine Benes" on Seinfeld and the rest is history: she became a regular winner and nominee at television award shows!