'Keeping Up with the Kardashians': What Happened To Lamar Odom?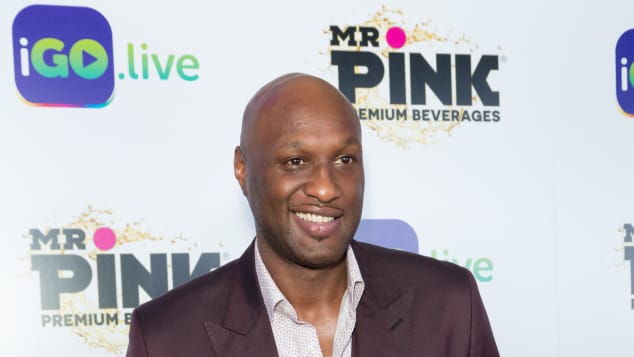 view gallery
(© Getty Images)
Keeping Up With The Kardashians star, what happened to Lamar Odom? He was not only part of the Kardashian clan years ago, but he was also a former NBA player who played for some of the biggest basketball teams. Today, Odom is on a new path of healing and love... check out the Keeping Up With The Kardashians star and what happened to Lamar Odom since his time in the spotlight!
Ever wonder what happened to Keeping Up With The Kardashians Lamar Odom? Most people relate Lamar Odom back to his marriage with former wife, Khloé Kardashian, as well as his drug and substance abuse that occurred later on. So, what is the NBA star up to now? He's actually built up an entirely new life for himself...
Keeping Up With the Kardashians: What Happened To Lamar Odom 
Keeping Up With The Kardashians star Lamar Odom had a terrifying and very public downfall after his time with the NBA and on the hit reality show. While still married to Khloé Kardashian from 2009-2016, Lamar was found unconscious at the Love Ranch brothel in Nevada in October 2015. After ingesting many substances like cocaine he suffered from kidney failure, multiple heart attacks, and strokes, which led him into a coma, and had to be put on life support. Of course, Khloé was there to support him, but the pair finalized their divorced in December 2016. Many of his friends like Kanye West and Scott Disick showed up at the hospital to make sure he was okay.
Fast forward a few more years and Lamar is doing vastly better than seemingly ever before. He was engaged to health and life coach, Sabrina Parr, and completely gushed over her in his social media posts! However, the pair just announced that they have split. 
Sabrina, 32, and Lamar revealed their engagement on November 11th, 2019, so fans were sad the hear the news that they called it off not even a year later. Outside of his relationship life, Odom was also seen in the last season of ABC's Dancing with the Stars. 
Although he was eliminated in the second round, he told Entertainment Tonight, "I learned that I can do just about anything if I put my mind and my heart and soul into it, which I did with this competition. This was a humbling experience for me."  
Lamar Odom's Career
Unfortunately, due to his past medical issues, Lamar is unable to perform as well as he used to while playing in the NBA for teams like the L.A. Lakers and Clippers. He has told People magazine that he has "horrible memory loss" that has also affected his long-term memory and even his overall balance. Although he tried to play for Ice Cube's basketball league, the Big3, he was released from the team the first week because of his inability to perform well. 
But, Lamar still keeps smiling! He's now incredibly thankful for escaping death, and to start a new journey.
We wish Odom and his family the best of luck for their future endeavors!