He's been recovering slowly
Kevin Hart Shares Emotional Video Following Car Crash Saying His "World Was Forever Changed"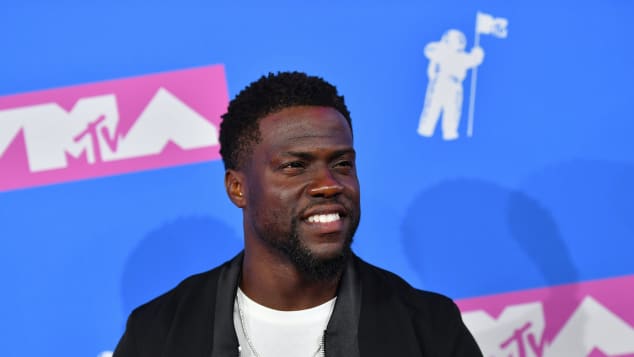 view gallery
(© Getty Images)
Kevin Hart was involved in a serious car accident on September 1st, 2019. He has released an emotional video about his recovery journey and his new positive outlook on life. 
Kevin Hart released an emotional video about his car accident that happened a couple of months ago. He has been on the journey to recovery after saying that his "world was forever changed." He talked through the video about how thankful he is for god, his family, his friends and his life. He feels as though he has been given a second chance and that everything happens for a reason. 
"After my accident, I see things differently. I see life from a whole new perspective and my appreciation for life is through the roof," Kevin narrates in his video. The video also shows footage of him with his wife, kids, friends, in the hospital, at the gym and in the doctor's office. 
Kevin Hart's Emotional Video
It has been a long road to recovery with having back surgery and everything. There is still a ways to go, but we are so thankful that the actor and comedian is recovering smoothly and we look forward to seeing what the future has in store for him. Hart's attorney told EW that he will not fully be back to work until early 2020. Sending him our well wishes always, cheers to you Kevin Hart!