How has Phil Collins changed?
Phil Collins: His Career Then & Now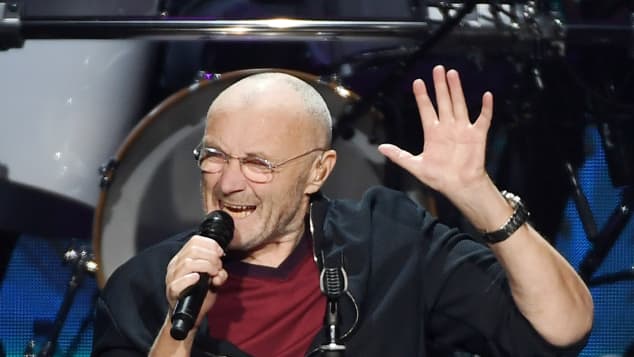 view gallery
(© Getty Images)
Phil Collins, solo artist and former member of the band Genesis, began his career as a child actor in 1963 in the London stage production of Oliver! Collins later gravitated towards the music industry and by 1970 joined Genesis. But where is Phil Collins today?
Phil Collins was born on January 30, 1951, in Chiswick, London. He is one of the most successful and famous musicians of his time! Let's take a look at his career then and now... 
By 1981 Collins released his first solo album, Face Value. Between 1981 and 1996 Genesis experienced huge success, however, the music press in fact stated that Collins' enormous success as a solo artist had made him more famous than Genesis itself.
In March 1996, Collins left Genesis to focus on his own music career as a solo artist. In 2000 Collins became almost totally deaf in his left ear due to a viral infection that some speculated may have been because of his long drumming career. 
But what is Phil Collins doing today? Is he still a success? 
In 2015, Collins signed a deal with Warner Music Group to remaster his previous solo albums. Later he announced he would not retire and instead would release a new album and start touring. Since then he has done just that and left his mark on the progressive rock drummer scene. Planet Rock listeners voted Collins the fifth greatest rock drummer in history.
Collins however maintains that his greatest rock drumming years were during the early years of Genesis and says that since 1987 he was not able to play like he used to. Collins has been placed in the Hall of Fame and his legacy as a rock drummer and solo artist will surely live on.