Rob Riggle: This Is His Wife Tiffany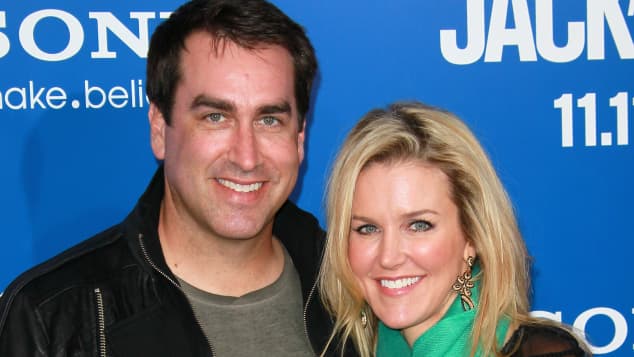 view gallery
(© Getty Images)
American actor and comedian Rob Riggle is best-known for his work as a correspondent on The Daily Show, but do you know who his beautiful wife Tiffany is? Find out here! 
Rob Riggle was born on April 21, 1970 in Louisville, Kentucky. After joining the Marines in 1990, already a pilot, he planned to become a Naval Aviator, however, he left school in order to pursue his comedy career. 
CHECK OUT: These Stars Got Their Star On Saturday Night Live!
Rob Riggle: From Military To Comedy
Riggle was a member of the United States Marine Corps Reserve for 23 years and retired in 2013. He often referenced his military experiences on The Daily Show and in his comedy career. 
Riggle has appeared in many films and television series over the course of his career. Some of his most notable roles include in the films 21 Jump Street, Step Brothers, Midnight Sun, The Hungover, The Other Guys, Night School and The Lorax.
Rob Riggle's Wife Tiffany Riggle
Rob married the beautiful Tiffany Riggle in 2000 and they have two children together. Rob keeps his personal life relatively quiet, however, we know that Tiffany is a sought-after interior designer and has appeared in videos for Sotheby's Homes and on the show Working the Room.
Designer Tiffany Riggle
Tiffany grew up in Kansas and majored in Science, which she has never used. She is the creative mind and owner behind Tickled Crow Consulting & Design in Los Angeles. She formerly worked as a fashion buyer in Manhattan for department stores like Saks Fifth Avenue and Bloomingdales and now has a very impressive residential portfolio.