It's been 12 years without her!
'The Bold and the Beautiful': Remembering Darlene Conley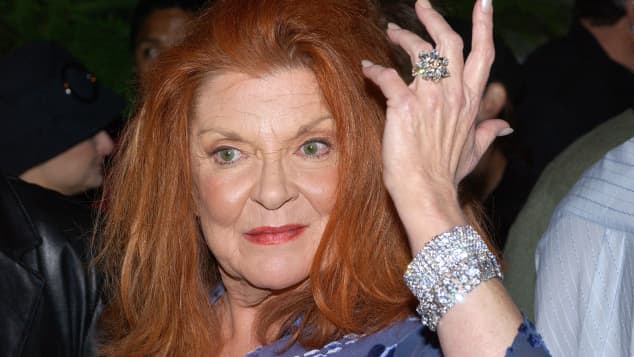 view gallery
(© Getty Images)
Darlene Conley passed away 12 years ago after losing her battle against cancer. Her role as "Sally Spectra" in The Bold and the Beautiful was one of the greatest in soap opera history, and that's why we decided to pay tribute to her!
Darlene Conley's death was probably one of the saddest soap opera moments of all time. The actress passed away in 2007 at the age of 72 in Los Angeles, California, after dealing with stomach cancer. Best known for portraying "Sally Spectra" in The Bold and the Beautiful in more than 1,000 episodes from 1989 to 2006, the actress will always be missed, but the good news is that the show kept her character alive for a while. Her absence was explained by revealing that "Sally" had taken a permanent vacation in St. Tropez, she was shown to be alive and well on the show.
Darlene Conley - a true soap opera legend
Apart from her work in The Bold and the Beautiful, which earned her two Daytime Emmy nominations for Outstanding Supporting Actress in a Drama Series, Darlene Conley starred in The Young and the Restless as "Rose DeVille" in 1986; as "Edith Hopkins" in Days of Our Lives in 1983, and as "Mrs. Pierce" in Little House on the Prairie in 1981. Darlene Conley's career also includes appearances in films like Alfred Hitchcock's 1963 classic The Birds where she portrayed a waitress; and the 1968 drama film Faces, where she played the role of "Billy Mae."
Did you know that...
Darlene Conley is the only American soap opera star immortalized in wax at Madame Tussaud's galleries? "Sally Spectra" wax figure began to be displayed in Amsterdam and Las Vegas in the late 1990's: "The museum called and said they couldn't think of anybody more instantly recognizable than me, and who was I to argue?", said Darlene Conley in 1998.