From Tim Allen to Billy Bob Thorton...
These Actors Played The Best Santa Claus In Movies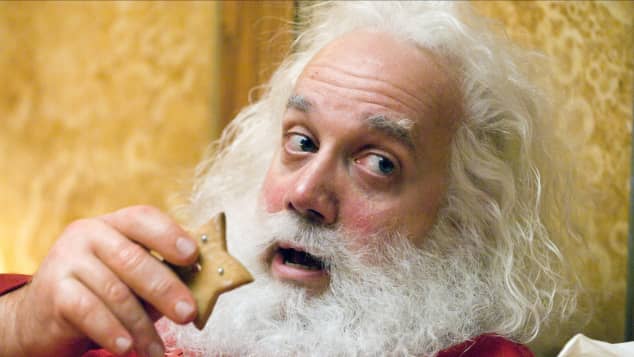 view gallery
(© imago images/Mary Evans)
A Christmas movie isn't complete without the man in the big red suit himself... We decided to put together a quick list of the best actors who have portrayed Santa Claus in films! 
What's the first thing you think of when you think about Christmas? We bet that Santa Claus is at least in your top three thoughts! With that being said, Christmas movies just wouldn't be complete without the holly jolly man himself! From actors like Tim Allen, Edmund Gwenn, and Chevy Chase, here are the actors who portrayed Mr. Claus the best!  
These actors played the best Santa Claus
Paul Giamatti played Santa's brother in Fred Claus (2007) as you can see in the picture above.
(© imago images/Prod.DB)
Tim Allen played Santa in all of the Santa Clause movies! He has even starred in some other Christmas classics.
(© imago images/Mary Evans)
Edmund Gwenn starred as Kris Kringle in the original Miracle on 34th Street in 1947. 
Chevy Chase dressed up as Santa in the iconic National Lampoon's Christmas Vacation in 1989.
(© imago images/Prod.DB)
Billy Bob Thorton starred as a not-so-nice Santa in the 2003 film Bad Santa. 
Kurt Russell looked like an amazing Santa in the 2018 Netflix film Christmas Chronicles. Be sure to watch out the second Christmas Chronicles film this year starring Kurt Russell and Goldie Hawn!
(© imago images/Mary Evans)
Actor Leslie Nielsen has appeared as Santa in two movies: All I Want for Christmas (1991) and Santa Who? (2000).
(© imago images/Mary Evans)
Ed Asner made a great Santa in several different movies including the 2003 film Elf starring Will Ferrell.  
What an honour it must have been for these actors to portray one of the most-loved Christmas men of all time!