He's no ordinary California boy!
Country Star Jon Pardi's Rise To Fame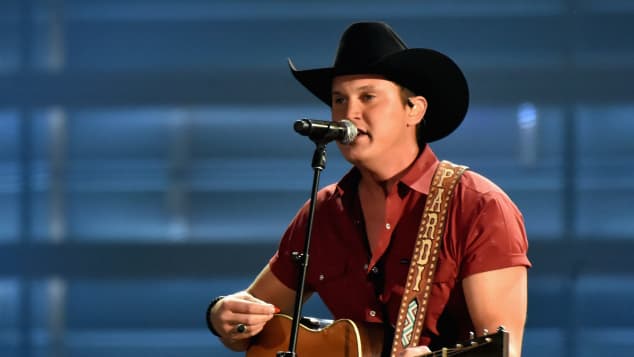 view gallery
(© Getty Images)
Jon Pardi may be a Nashville newcomer, but he's been writing and playing his own music since he was just a boy! Find out all you need to know about Jon Pardi's rise to fame right here! 
Born May 20, 1985, in Dixon, California, Jon Pardi grew up enjoying the outdoors. Inspired by his hometown and childhood, Jon Pardi began writing his own music at the young age of 12 and formed his own band at just 14! 
Determined to make a name for himself in country music, Jon Pardi would move to Nashville after graduating high school. It would take Jon some time to establish himself in Nashville, and his big break would finally come in 2010 when he was given the chance to open for Dierks Bentley's tour. 
Jon Pardi's Rise to Fame
Jon Pardi would begin to rise to fame with the release of his debut single "Missin' You Crazy" in 2012. Making it all the way to number 29 on the U.S. Billboard Hot Country Songs chart, Jon Pardi began to see the success he always dreamt about as a young boy. 
RELATED: The Best Country Music Artists Of The 21st Century
Since his debut, Jon has released four studio albums and countless hit singles, including "Up All Night", "She Ain't It", and "Heartache Medication". With opening acts for artists like Alan Jackson and Brothers Osborne under his belt, Jon Pardi has become a name that everyone in Nashville recognizes.
Jon Pardi Today
Today Jon Pardi can often be found headlining his own concerts, and when he's not busy performing or guest starring on American Idol, you can find him spending time with his longtime girlfriend and now wife Summer Duncan, a hairdresser who also hails from the sunny state of California! We can't wait to hear more from Jon!