Miranda Lambert: Her Country Music Rise to Fame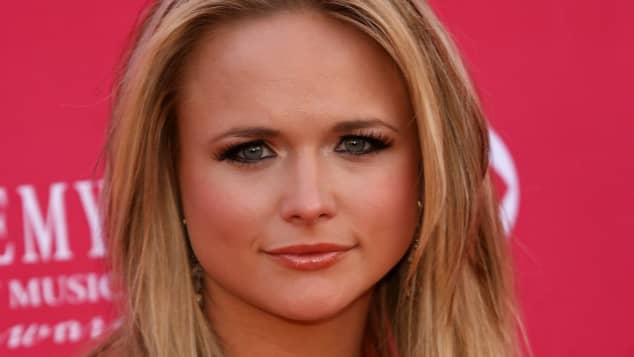 view gallery
(© Getty Images)
Miranda Lambert has had quite a successful career in the country music business but that's not all. She is now one of the most decorated female country artists of all time! Let's take a look at some of her career highlights...
Miranda Leigh Lambert was born on November 10th, 1983 in Longview Texas. While Miranda was in high school, she made her singing debut with "The Texas Pride Band" and she was also in the house band that fronted the famous Reo Palm Isle.
(© Getty Images)
Miranda Lambert was on Rising Star
In 2003, Miranda auditioned for the television talent show Rising Star and finished in third place. She signed with Epic Records later that year and released her debut album titled Kerosene. Lambert's second album, Crazy Ex-Girlfriend was released in 2007 in which she wrote all eleven tracks. Her third album, Revolution, was released in 2009 and received a ton of critical praise. "The House That Built Me" was released in 2010 and received Platinum status not much later.
(© Getty Images)
Miranda Lambert and the "Pistol Annies"
In 2001, Miranda put together a girl group called the "Pistol Annies" with Ashley Monroe and Angaleena Presley. The "Pistol Annies" are still performing and releasing music today with three albums out to date. In 2011, Miranda also released her fourth solo studio album titled Four The Record and in 2014, Platinum was released. 
(© Getty Images)
Miranda's 7th Album In 2019
Last year, Miranda had been releasing singles from her upcoming album, Wildcard, which was released in November 2019. This was her seventh studio album. She has won numerous awards over the years for her work in the country music industry including the ACM Award for Female Vocalist of the Year for nine years in a row!
(© Getty Images)
Fun Facts About Miranda Lambert
She was married to fellow country music star Blake Shelton from 2011 to 2015
She is now happily married to Brendan McLoughlin. They tied the knot on January 26, 2019
In 2016, Miranda bought a $3.4 million 400-acre farm in Tennessee
In 2014, Lambert released a line of shoes and boots at DSW