A behind the scenes look at her childhood!
'Little House on the Prairie' Star Melissa Gilbert Shares Cute Childhood Pictures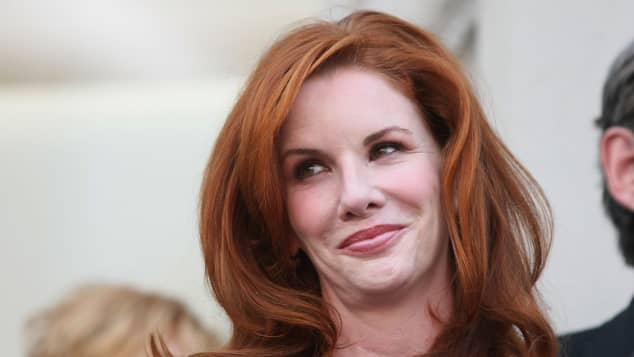 view gallery
(© Getty Images)
The Little House on the Prairie star Melissa Gilbert recently shared a couple of pictures of her as a child and the internet went crazy! The 55-year-old actress who also tried to pursue a career in politics, has been active in show business since the late 1960's!
The gorgeous Melissa Gilbert started her acting career in the late 1960's as a child star and is best known for her role as "Laura Ingalls," the second oldest daughter of "Charles Ingalls" (Michael Landon) in NBC's Little House on the Prairie. 
As an adult she appeared mostly in television including series and films like Killer Instinct, Forbidden Nights, Sweet Justice, Mistaken Identity, 7th Heaven, Nip/Tuck, and most recently Dancing With the Stars, and Secrets and Lies.
Little House on the Prairie: Melissa Gilbert shares cute pictures
Originally from Los Angeles, California, the 55-year-old Melissa Gilbert was elected president of the Screen Actors Guild in 2001, and re-elected in 2003. A couple of years ago she decided to pursue different opportunities related to politics, as she announced her campaign for Michigan's 8th congressional district in the 2016 election for the United States House of Representatives, however, she eventually dropped out due to health issues. 
RELATED NEWS: "Nellie Oleson" - Little House on the Prairie Star Alison Arngrim Today!
Unfortunately the last time we saw the beautiful Melissa on screen was in the 2017 television film Tenure, where she played the role of "Tilly." Good news is that we can still enjoy some of her throwback pictures on Instagram - "Laura Ingalls" recently posted some adorable images of her childhood and Little House on the Prairie fans just loved them!