It is unlikely Meghan will have a big role in the wedding...
This Will Be Meghan's Role At Princess Beatrice's Wedding In May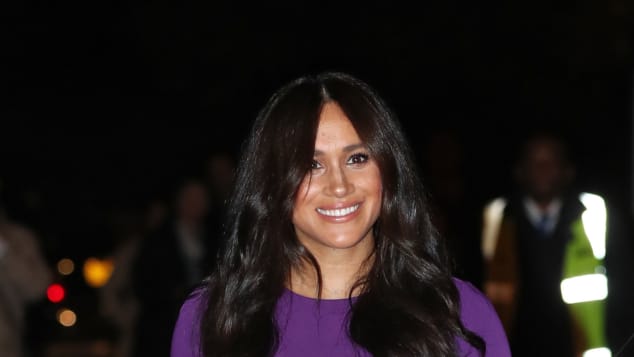 view gallery
(© Getty Images)
Princess Beatrice will get married to Edoardo Mapelli in May. 150 people will attend the event at St. Chapel Royal including, of course, Prince Harry and Duchess Meghan. What will Meghan's role be at the wedding? Find out more about it here...
Princess Beatrice will tie the knot on May 29, 2020. Some details about her wedding to proterty tycoon Edoardo Mapelli have been finally revealed in the past days, but now royal fans are wondering what Duchess Meghan's role will be on the Princess of York's big day.
READ MORE: This is everything you need to know about Princess Beatrice's fiancé Edoardo Mapelli
Even though Harry and Meghan are currently living a quieter life in Canada, family is family. This means the Duke and Duchess of Sussex will still attend major events within the royal family, such as the wedding of Prince Andrew's daughter.
This will be Meghan's role at Princess Beatrice's wedding in May
It is known that Harry and Meghan will be travelling back and forth between the United Kingdom and North America, for instance, for Harry's first cousin Princess Beatrice's wedding. 
IN CASE YOU MISSED IT: Princess Eugenie shares excitement for her sister Princess Beatrice's wedding!
According to royal sources, Meghan will have a role in the wedding, but not as part of the bridal party. Experts believe her role will be "low key," and fans should not expect to see baby Archie in the bridal party either.
Only 150 were invited to Princess Beatrice's wedding
Experts said that both Duchess Meghan and her sister-in-law Duchess Catherine won't have big roles on Princess Beatrice's wedding day, such as it happened at Princess Eugenie's wedding. 
RELATED: Princess Eugenie shared a never-before-seen picture of her and Jack Brooksbank!
"Bea" and "Edo" will get married at St. Chapel Royal at St. James's Palace. Only 150 guests will attend the event and Prince Andrew will walk his daughter down the aisle. The event will give the royal family the opportunity to have a catch-up.