The highest grossing music bio-pic of all time
'Bohemian Rhapsody' Has Now Earned More Than $900 Million Worldwide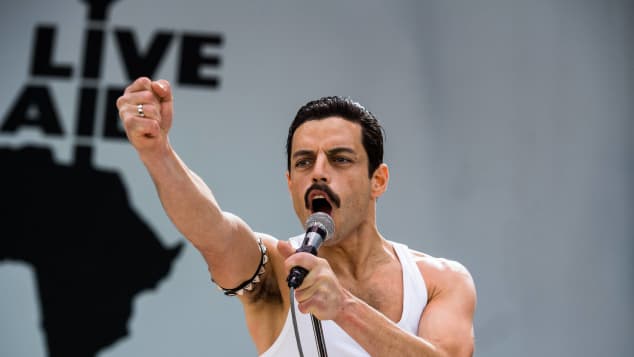 view gallery
(© imago images/ ZUMA Press)
Bohemian Rhapsody has done phenomenal at the box office all over the world. It is officially the highest grossing music bio-pic of all time at more than $900 million in ticket sales internationally. The movie, starring Rami Malek as Freddie Mercury and Lucy Boynton as Mary Austin is about Freddie Mercury and the band Queen's rise to fame and glory using Queen music throughout to tell the story. 
If you haven't seen Bohemian Rhapsody yet, you are definitely missing out. This film has officially surpassed $900 million at the box office around the globe with $685 million internationally and $216 million at the domestic box office in the U.S.. The movie has been out of North American cinemas for quite some time but is still going strong in Japan and South Korea. 
21st Century Fox Goes Out With A Bang
Fox spent $50 million on producing the film which makes the surprise success that much better. This is Fox's last film produced, as last month Disney closed a $71 billion deal and now has acquisition of 21st Century Fox. You could say that Fox went out with a bang!
Not only was it mover-goers and music lovers that helped with the major success of Bohemian Rhapsody, but the movie also got plenty of love from the Academy. The film won four Oscars, including Best Actor for Rami Malek and two Golden Globes for motion picture drama and actor in a motion picture drama once again for Malek.