A few tough awards seasons...
Eddie Murphy Says Razzie Awards Made Him "Take A Break" From Acting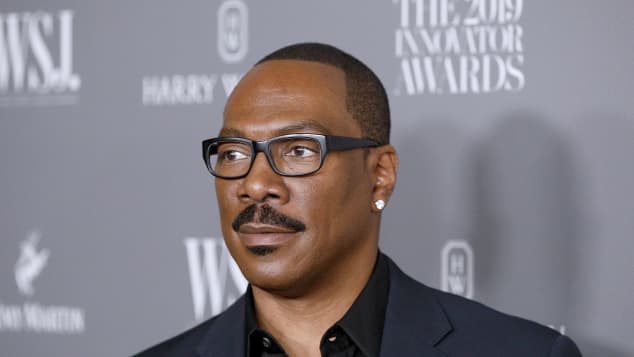 view gallery
(© Getty Images)
In a new interview, Eddie Murphy opened up about redeeming himself after he felt slighted by many wins and nominations at the Razzies — the awards show for "worst" acting. The comedian is back and has been getting praise for recent projects such as Coming 2 America and Dolemite Is My Name. Read on for his comments on tough times at the Golden Raspberry Awards.
All those Razzie wins and nominations got to Eddie Murphy.
In a new interview, the comedian told Marc Maron that he realized it was "time to take a break" from acting after he received nine Golden Raspberry nominations—winning three times—in a 10-year span.
Eddie Murphy got 9 Razzie nominations in 10 years 
Between 2003 and 2013, Murphy received Worst Actor nominations seven times and won in the category once, in 2008, for Norbit. For the widely-panned film, he also won Worst Supporting Actor and Worst Supporting Actress, as he played three roles in the film.
Murphy told Maron, "I was like, 'This s**t ain't fun.' They're giving me Razzies [...] Motherf***er gave me the worst actor ever Razzie." It was at that point that he realized "maybe it was time to take a break" from his poorly-received 2000s comedies, which later included Meet Dave and Imagine That.
Murphy did just that, as his screen roles became scarce between 2011 and 2018. "I was only gonna take a break for a year," he said, "then, all of a sudden, six years go by and I'm sitting on the couch. And I could sit on the couch and not get off it, but I don't want the last bunch of s**t they see me do [to be] bulls**t."
Eddie Murphy bounced back with movie Dolemite Is My Name
To bounce back, Murphy said "the plan was to go do Dolemite, Saturday Night Live, Coming 2 America and then do stand-up and see how I felt afterwards." The actor's Razzies story has a happy ending, too: For his acclaimed performance in Dolemite Is My Name, Murphy in 2020 won the Razzie Redeemer Award.
Coming 2 America, the sequel to Murphy's 1988 hit, also came out this year and was met with a mixed reception. He was last seen on SNL in 2019 after a lengthy absence from the show on which he once starred. Revisit the actor's career highlights here.